Group Recreation Hall / "Raven Lodge"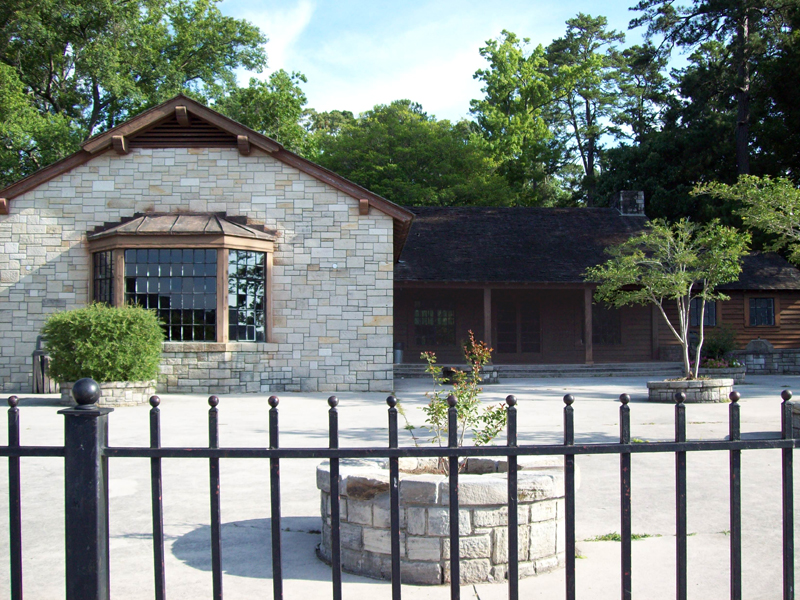 Rate is $350 per day Friday - Sunday and all holidays; $250 per day Monday - Thursday (excluding holidays). This facility, also known as "Raven Lodge," can be used for all types of group functions. A cleaning fee is charged at check-out if this facility is left uncleaned. Fires are only allowed with prior permission from the park manager. Capacity is 200 people. Parking is only allowed in designated spaces, on a first come, first served basis. Parking directly next to the Hall may not be available on busy weekends or holidays, which means some vehicles may have to park a significant walking distance away. Please contact the park for more information or special accommodations.
Water
Electricity
No pets
4,000-square feet
Private restrooms for men and women
Heating
Air-conditioning
Kitchen
Refrigerator
Electric oven and stove
Serving bar
Counter
12 eight-foot tables available
70 chairs available
$350
Daily
Plus daily
entrance fee
$250 Daily Non-peak
Note: Information and prices are subject to change. Please call the park or park information (1-800-792-1112) for the latest updates. The daily entrance fee is charged in addition to any facility fees, unless otherwise stated. A Texas State Park Pass will allow you and your guests to enjoy unlimited visits for 1-year to more than 90 State Parks, without paying the daily entrance fee, in addition to other benefits.
Pets are not allowed in any Texas State Park buildings. For other general pet restrictions check the Texas State Park Regulations. For park specific pet restrictions contact the park.
Call the park or park information (1-800-792-1112) for more information.