Protecting the Resources of Texas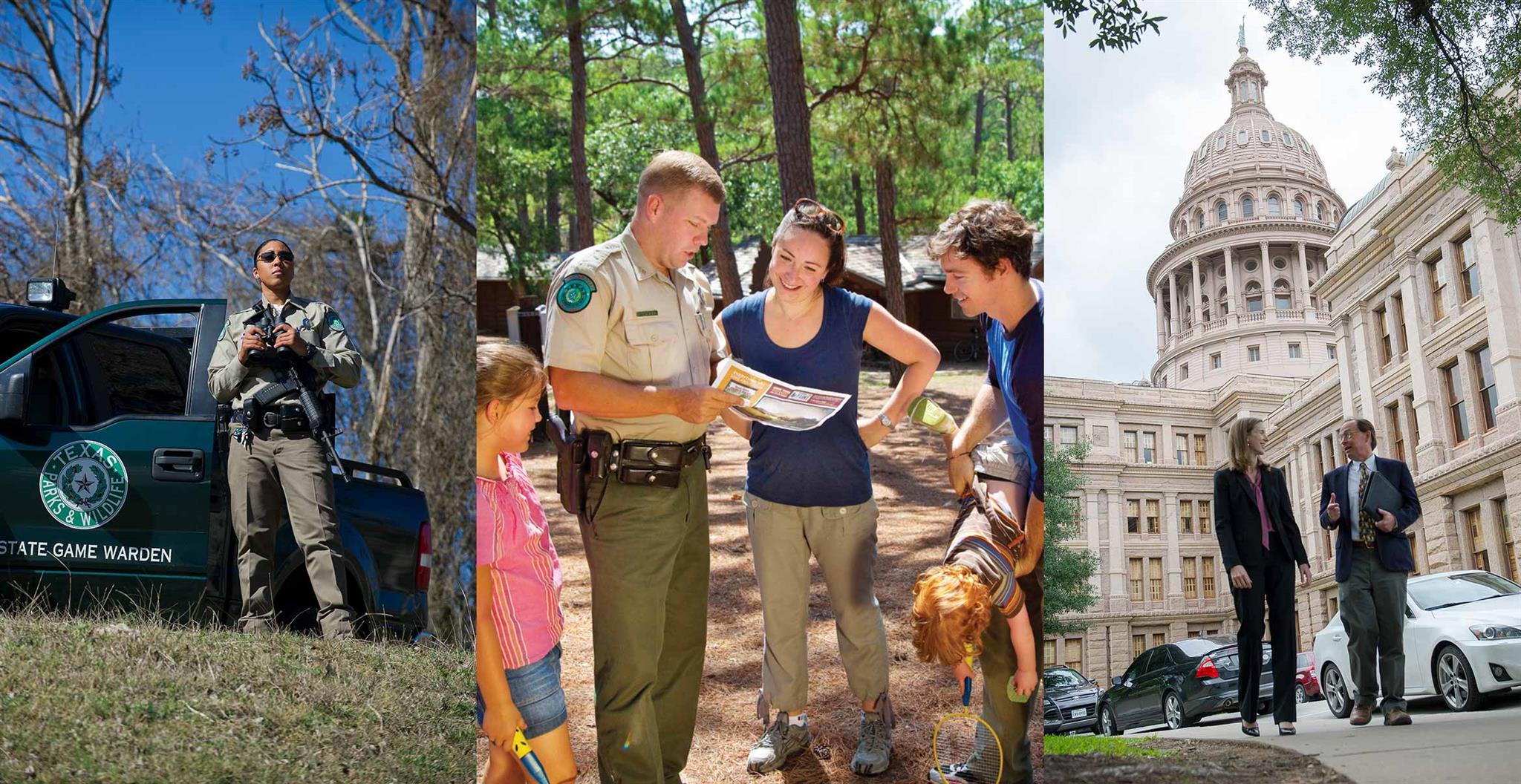 The Texas Parks and Wildlife Department has been caring for the state's natural, cultural, financial and human resources for over 100 years. We work hard to provide great outdoor experiences and service to all Texans. We live in a state with different races, backgrounds, levels of education, social status and genders. This people engagement and inclusion is what gives us our unique spirit, strength and character. From border to border, we pride ourselves on our uniqueness and variety.
We Value People Engagement & Inclusion
At Texas Parks and Wildlife Department, we value people engagement and inclusion. We understand that diversity includes more than what is on the surface. It includes various backgrounds, perspectives, experiences and cultures. Working with a variety of people adds significance and sustainability to our agency. It makes us relevant to the people and communities of Texas. When we draw on the wisdom of a workforce that reflects and embraces the population we serve, we are better able to understand and meet their needs.
Matching the Right Resources to the Right Job
We recognize that people engagement and inclusion is not a destination, but a journey. We will continue to change as the people of Texas and our environment changes. We will strive to match the right resources to the right job, so that we are serving the public to best meet their needs. Our people engagement and inclusion efforts will evolve and we will use this site to share our progress with you.