Caddo Homecoming!
8:00p Fri, April 14, 2023
to
2:00p Sun, April 16, 2023
🎉 Celebrate 100 years of Texas State Parks and 30 years of good conservation with the Caddo Lake Institute. Walk into yesteryear at Caddo Lake State Park and try your hand at canoeing, fishing, games, art, and a sock hop! Decorate your campsite with a retro theme, visit an outreach table or local presentation, and grab a bite to eat!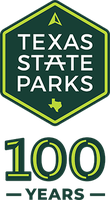 When:

April 14 we will host a movie at the park! We will be showing Harry and the Hendersons beginning at 8 p.m. but show up early to get your popcorn and viewing spot!
April 15, outreach tables, local presentations, and interpretive hikes from 11 a.m. to 5 p.m. The sock hop will be from 7:00 to 9:00 p.m.
April 16, Retro Camper winner's announcement and final celebration sendoff 10 to 2 p.m.! 
Where: Caddo Lake State Park. The entire park will be filled with booths and activities. Please follow park instructions for available parking.
What to bring: Appropriate clothing for the weather, closed-toed shoes, water, bug spray, sunscreen, and good energy!
This is one of many 100-year celebration events happening in Texas state parks this year. Entry to a park is free on the day it hosts an official 100-Year celebration event (applies to day passes only). Guarantee entry by reserving your free day pass

 up to one month before this special event.

 Cancellations will be announced here and on Caddo Lake State Park Facebook page or you can call park headquarters.