Giving Thanks for a Desert Haven
2:00p

to

6:00p




Sat, November 25, 2023
🎉 Watch Fort Leaton come to life and experience what it was like for travelers taking refuge inside the walls of Fort Leaton!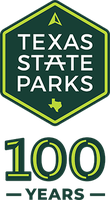 You are a weary traveler, 1,000 miles into your journey from San Antonio or Indianola trying to reach Mexico City in one piece and with your cargo intact. For weeks you have only had your 12 oxen to keep you company, but in the distance you see a towering adobe wall just above the river banks. You have finally made it to Fort Leaton! 
Meet some of the inhabitants, eat some traditional La Junta foods, and try your hand at some of the day-to-day activities that would have been happening at the fort in the late 1800s! This interactive living history event will transport you back to a time when Fort Leaton was at its height of operations as a trading post!
This is one of many 100-year celebration events happening in Texas state parks this year. Entry to a park is free on the day it hosts an official 100-Year celebration event (applies to day passes only). Guarantee entry by reserving your free day pass up to one month before this special event.