Beachside Grand Reopening
Fri, March 31, 2023
to
Sat, April 01, 2023
🎉 A weekend filled with festivities celebrating the renovated beachside of Galveston Island State Park.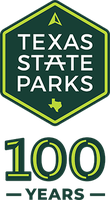 Join us for a weekend filled with celebration as we officially reopen the beachside of our park. 
In 2019, Galveston Island State Park's beachside closed for a complete renovation after Hurricane Ike devastated the island in 2008. This included a renovation and redesign of the camp sites, day use, restrooms and headquarters. This renovation was funded in part by the Deepwater Horizon Natural Resource Damage Assessment Texas Trustee Implementation Group: TPWD, GLO, TCEQ, NOAA, DOI, EPA, and USDA. 
Schedule of events: 
Friday March 31st at 10 AM
Activities: Welcome, Presentation of Colors, Acknowledgements from TPWD Executive Director and many other representatives, Ribbon Cutting and Interpretive Program
Location: Beachside Day Use
Saturday April 1st 9 AM - 3 PM
Nature Center open. Exhibitor booths located in beach day use. Activities are as follows:
| | | |
| --- | --- | --- |
| Time | Activity  | Meeting Location |
| 9 AM | Prairie Hike | Nature Center  |
| 9 AM - 12 PM | Fishing | Horseshoe Pond |
| 10 AM | Beach Walk | Turtle Statue (Beach Day Use) |
| 11 AM | Bay Exploration | Lake Como |
| 12 PM | Prairie Hike | Nature Center  |
| 12 PM - 3 PM | Kayaking 101 | Horseshoe Pond |
| 1 PM | Beach Walk | Turtle Statue (Beach Day Use) |
| 2 PM | Bay Exploration | Lake Como |
Prairie Hike: Take a hike through the less than 1% of coastal prairie habitat remains and see the amazing wildlife that lives here.  
Beach Walk: There's so much more to the beach then just getting a tan. Learn about the animals and plants that survive in this harsh environment and how you can protect them. Participants should be prepared to get wet and sandy. 
Bay Exploration: Galveston Bay and the marsh are teeming with life. Walk through the marsh and get into the water to seine. Participants must wear close-toed shoes and be prepared to get wet and dirty. 
Fishing: Fishing is for everyone! We provide a limited amount gear. No fishing license needed when fishing from the shore of a state park. Bring your own gear and bait (shrimp, squid, and mullet), if you have them. 
Kayaking 101: Kayaking for first timers and those that want a little more practice on the water. Kayaking is a very physical activity and is limited to participants 13 and older. Waivers must be signed by all participants. Close-toed shoes are mandatory. We provide all gear. Be prepared to get wet. 
Space may be limited for programs, due to parking availability. Anyone under the age of 18 must be accompanied by an adult at all times during programs. 
This is one of many 100-year celebration events happening in Texas state parks this year. Entry to a park is free on the day it hosts an official 100-Year Celebration (applies to day passes only). Guarantee entry by reserving your free day pass up to one month before this special event.