"I'll Be Back Again Next Year"
3:00p Fri, June 09, 2023
to
11:00p Sat, June 10, 2023
🎉 Generations of young campers have been falling in love at the nightly summer dances for nearly 100 years. At the end of the summer, the summer lovers would make a promise that "I'll be back next year." Over the years the summer dance has created a tradition of generational campers. Come celebrate this tradition with us as part of Texas State Parks Centennial Celebration.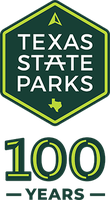 Summer dances were started by the young men of the Civilian Conservation Corps as a way to cut loose after the long days of constructing Garner State Park in the 1930s. As part of the Texas State Parks centennial celebration, the dance will be set to a live concert by a "Surprise Texas Artist."
Vintage campsites will be set up to show the evolution of camping tools and equipment over the past hundred years. There will also be a presentation on the history of the Civilian Conservation Corps at Garner State Park. Come learn about the young men that built the park and stay for the summer dance.