Goose Island Extravaganza!
🎉 Join us in the celebration of 100 years in Texas State Parks! Activities include fishing, archery, kayaking, a star party, demonstrations, food, and much, much more!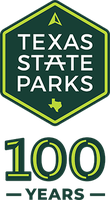 Entrance is FREE, and all ages are welcome. Come explore what Goose Island has to offer for your family! Keep your eye on our Facebook page for a list of activities. 
What you need to know: 
Entrance is FREE for everyone

All ages are welcome

Activities will be offered all day

No skill required

Dress for the weather and/or the activities you are interested in participating in

Bring water

Check our Facebook page for updates
This is one of many 100-year celebration events happening in Texas state parks this year. Entry to a park is free on the day it hosts an official 100-Year celebration event (applies to day passes only). Guarantee entry by reserving your free day pass up to one month before this special event.