First Day Campfire and First Day Night Hike
11:00p Sat, December 31, 2022
to
1:00a Sun, January 01, 2023
Join Ranger Joel around a campfire to celebrate New Year's. We might get a chance to see some local fireworks displays! We will take a short "First Day" night hike after the campfire.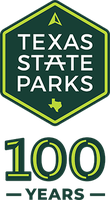 This year we are going to start the New Year off right by having a First Day Campfire and First Day Night Hike. Join Ranger Joel on New Year's Eve to sit around a campfire and celebrate the New Year by roasting marshmallows, drinking hot chocolate, and watching fireworks on the shoreline of beautiful Lake Livingston. We will sit around the campfire from 11:00 pm - 12:30 am and count down the New Year. We will also write down our wishes or resolutions for 2020 and throw them into the fire in the hopes they will come true!
The campfire will take place on the peninsula near the park's activity center. After the campfire we will take a longer route around the peninsula and back to the parking area for our "First Day Hike" which will be a short 10-20 minute night hike. The hike is not strenuous and will only be about 1/2 mile in length. We will try to spot some nocturnal animals during our hike!  Children are welcome for the fire and hike!

We recommend bringing a bottle of water and wearing comfortable, flat shoes when participating in any activities. Restrooms are available at the Headquarters, Activity Center, Marina, and in each camping loop. 

Leashed pets welcome!

Regular park admission fees of $6 per adult ages 13 and up apply; no additional charge for activities. No reservations necessary.