100 Year Celebration Native Prairie Plant-a-thon
8:30a

to

11:00a




Sat, November 04, 2023
🎉 Join us for our annual Native Prairie Plant-a-thon volunteer event where we put thousands of native grasses and forbs back into the prairie as part of the park's continued restoration efforts.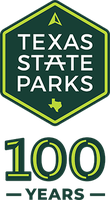 Help us restore the coastal prairie! This is a unique coastal ecosystem that once covered the landscape of Houston and provides habitat for many birds, amphibians, and mammals.
Families, children above 8 years of age and large groups welcome.
Registration is required and participants will need to sign up for a specific arrival time. Registration will begin in September.
Contact (281) 456-2800 x230 or Sarah.Landuyt@tpwd.texas.gov with any questions. Spots are limited.
This is one of many 100-year celebration events happening in Texas state parks this year. Entry to Sheldon Lake State Park is always free, as well as admission to this official 100-year celebration event.