Camping with a Ranger
5:00p Sat, April 22, 2023
to
12:00p Sun, April 23, 2023
🎉 New to camping? Don't want to camp alone? Village Creek is excited to host its first ever Camping with a Ranger event! Join us to learn how to set up your site, some primitive skills, and how to keep yourself entertained while you camp.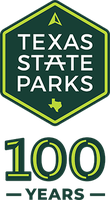 A ranger will be with you the entire time so no need to be concerned if you are brand new to camping or you aren't sure of your primitive skills.
FREE overnight event
Ranger stays with group the whole time
Beginner friendly
Bring your own gear
See Facebook event for full list of what to bring
This is one of many 100-year celebration events happening in Texas state parks this year. Entry to a park is free on the day it hosts an official 100-Year celebration event (applies to day passes only). Guarantee entry by reserving your free day pass up to one month before this special event.