First Day - New Me in '23 Guided Hike
10:00a

to

11:30a




Sun, January 01, 2023
Welcome to a new year, a new start, and a new, healthier you! Research has shown that people tend to stay with exercise plans that are fun, varied, and done with a buddy. Let's get started! Bring a buddy and start your new fitness routine on one of our beautiful trails. Our trails are traffic free, different every day, and you can choose your pace and difficulty level.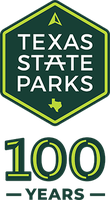 Check in when you arrive at the information station at the back parking lot to sign-in. After the hike, pick up your official First Day Hike sticker.
Difficulty: This 1-mile hike is considered easy. Options for long and more difficult hikes are available for you to do on your own. 
Duration: Under 1.5 hours, depending on group pace and questions.
Prepare: Dress for the weather, wear closed-toed shoes, and bring water.