Self-Guided First Day Activities
8:30a

to

4:30p




Sun, January 01, 2023
Start the New Year off with a resolution to spend more time outside enjoying nature! Why not join us at the park and start a new First Day tradition? You can come alone, bring your family, ask a friend to join you, or even spend some quality time with your leashed pup. Choose one or more of these self-guided activities to begin.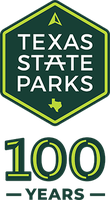 Stop by the Information station between 8:30 am and 4:30 pm to sign in, pick up maps, and find out more about trails and First Day activities.  Then before you leave, come by the Information Station to report your mileage, what you did, and receive an official First Day Hike sticker while supplies last.
Suggestions:
Scavenger Hunts - Test your observation skills. Challenge your buddies to see who is the first to find all the items on the list.  Pick up one of our scavenger hunt lists at the Information Station.
Bird Watching - Bring your binoculars, grab a Village Creek State Park Bird List, log onto eBird, and see how many birds you can find!
Easy Hike: Stroll down the shady Loblolly Trail (.05 miles) to the Water oak Trail and continue (.22 miles to the River Birch Trail (.16 miles) that twists alongside Cane Slough. Then, continue back through the woods on a portion (.15 miles) of the Village Creek Trail to the starting point for a hike of .58 miles.
Moderate Hike: Try out our new Longleaf Loop Trail, a .9-mile trail that offers views of our longleaf pine restoration area in progress.
Challenging Hike: Want something a little more difficult?  Hike the 2.2-mile-long Village Creek Trail that winds along the creek to the swimming sand bar.
You choose your adventure - Combine several activities and trails together to make your adventure as long or as challenging as you want.
*Don't forget to sign-in at the Information Station and pick up your official First Day sticker before you leave.*