State Parks
Several Texas State Parks are closed due to Hurricane Harvey.
Hunting and Fishing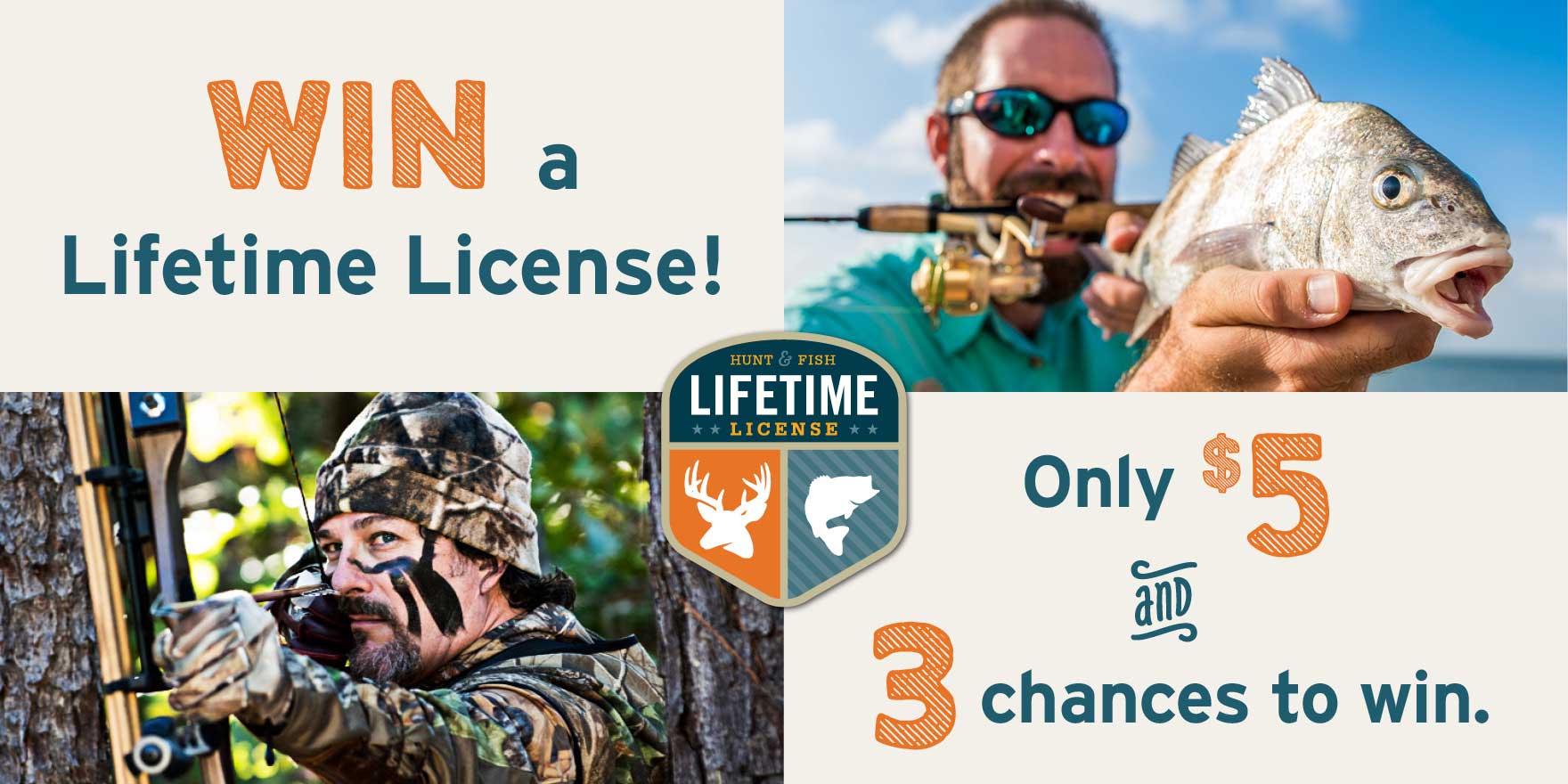 The Lifetime License Drawing is your chance to win a Lifetime Super Combo License ($1,800 value) that lets you hunt and fish in Texas without ever buying another state license. There are 3 chances to win and $5 entries are on sale from August 15 – November 30. Enter early for your best chance to win.
Hunting
Here's your chance to score that buck of a lifetime. The Ultimate Mule Deer Hunt offers one lucky hunter an exclusive three-to five-day trip for trophy mule deer in the Texas Panhandle. Food, lodging and guides are included, and entries are only $9 online. Big Time Texas Hunts also offers 8 other premium hunting packages, including hunts for bighorn sheep, whitetails, exotics, hogs, waterfowl and more. We've even added a Benelli Super Black Eagle 3 shotgun ($1,699 value) as part of the winnings on the Waterfowl Adventure package.
State Parks
Texas' 80,000 miles of highway are diverse and beautiful. East Texas drives are lush with roadside forests, while West Texas highways cast shimmering mirages in the heat. Wildflowers cover the roadsides in the Hill Country, and endless ocean is the backdrop for beach drives. This month, Texas Parks & Wildlife magazine photographers Earl Nottingham and Chase Fountain take us down 7 of their favorite Texas byways.
In this Issue:
Birding the Corners

Subscribe
$10
for one year (Print or App)
to Texas Parks & Wildlife magazine
Order »