Bentsen Outdoor Skills Showcase
🎉 An exciting day for fun, games, and getting to know the outdoors!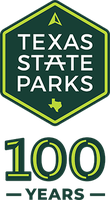 Bentsen Outdoor Skills Showcase is focused on providing local families and beginners with the competency & expertise to master the outdoors. This evening of fun activities and exhibitors will showcase the many outdoor offerings Bentsen is perfectly suited for such as hiking, biking, and nature viewing. Activities will be staggered throughout the event concluding with a final program after dark.
This is one of many 100-year celebration events happening in Texas state parks this year. Entry to the park is free on the day of an official 100-Year Celebration (applies to day passes only). Guarantee entry by reserving your free day pass up to one month before this special event.