Hike Pick: Caprock Canyon State Park
Beneath the red canyon bluffs at Caprock Canyons State Park is a trail leading to natural rock sculptures and a desert oasis. The Upper North Prong Trail is 2 miles of moderate to challenging hiking. Take the North Prong Spur Trail to access this trail for a round trip of 6.5 miles.
The trail meanders past The Last Dance hoodoo and beckons hikers onward to Fern Cave. There you'll find maidenhair ferns and natural springs. Listen to canyon wrens singing and water dripping while basking in the cool breezes of the cave.
The canyon is home to the colorful collared lizard. You might even see a herd of aoudad from afar!
TPW Magazine: Park News
Window on the Past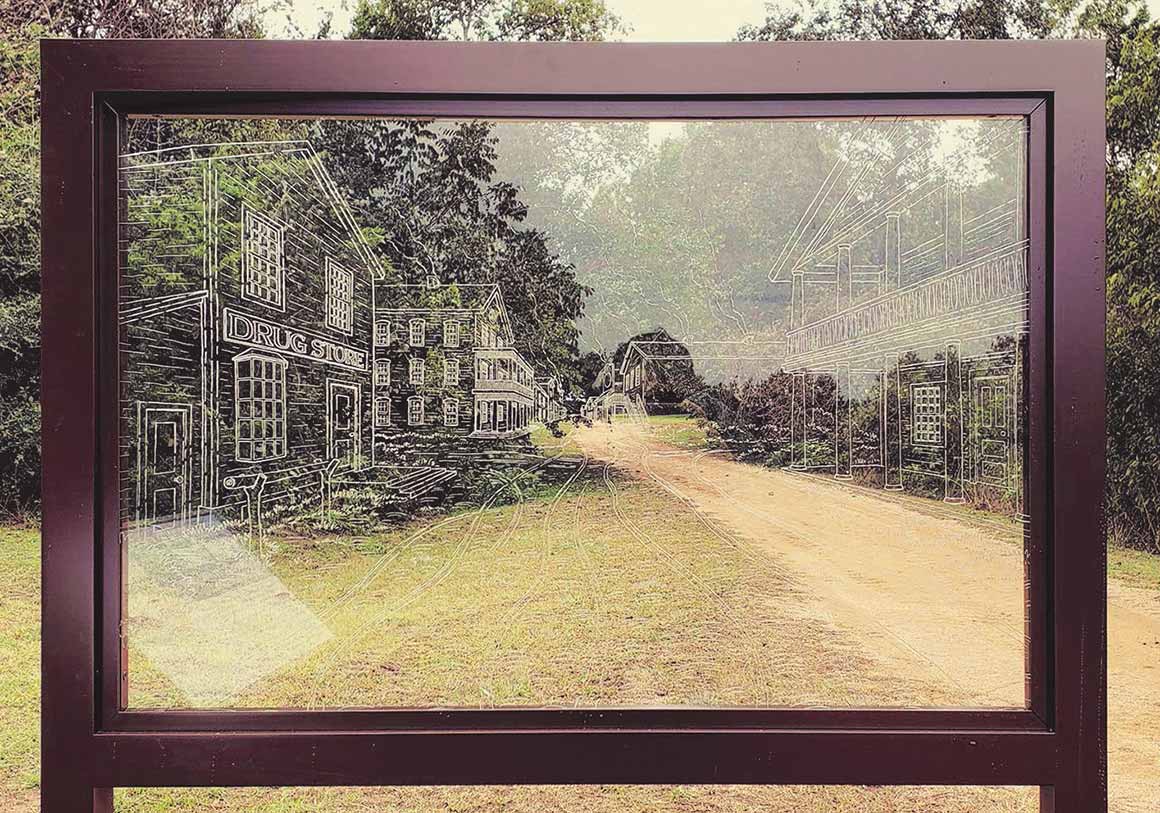 In the 1830s, the Texas capital of Washington was alive with the spirit of independence and revolution. It was filled with shopkeepers, tradesmen and government officials trying to build a nation on the banks of the Brazos.
In a new way of telling the story of state parks, Washington-on-the-Brazos State Historic Site unveiled an etched glass panel that lets visitors envision what Washington may have looked like in its heyday.
"I think it really puts you there in the spot," says Eric Ray, lead interpretive planner for state parks. "What we're always trying to do at parks is make people feel like they're a part of the story. We're showing people that back in the 1840s, here's what this bustling main street would have looked like from right where you're standing. It really helps transport people back in an immediate way."
TPWD also installed an etched panel at Mission Rosario State Historic Site in Goliad to give a visual representation of what the mission may have looked like.
Activities and Programs
Start the year off right! Your state parks have some of the best activities and programs for your physical, mental, and social health goals.
Thanks to Toyota for providing support for the mobile version of the Texas State Parks website.
Spotlight on Texas Parks & Wildlife