Student Internship Program
Why Intern with TPWD?
If you are thinking of working in a conservation-related career, our internship program could be a great start for you. We provide college students a realistic view of what a career with Texas Parks and Wildlife Department really entails. Student interns are given the opportunity to gain practical experience across our divisions including Law Enforcement, Wildlife, Communications, State Parks, Infrastructure, Coastal Fisheries, Inland Fisheries, Human Resources, Information Technology, and Executive Office.
At TPWD, we value diversity. We value differences between people who have various backgrounds, perspectives, experiences, and culture. Our internship program upholds this value and emphasizes exposing women and minorities to career opportunities and training in natural and cultural resource fields.
Who is Eligible for Internships?
All of our Student Internships have the same minimum qualifications, listed below:
Current enrollment as an undergraduate or graduate student in an accredited college or university or recent graduate within the last 6 months
Minimum of 18 (60 for Game Wardens) completed semester credit hours from an accredited college or university at time of application
Must have an overall grade point average (GPA) of 2.5 or higher on a 4.0 grade point scale or "pass" on a pass/fail system
Must possess a valid state driver's license, when applicable
Are Internships Paid?
Texas Parks and Wildlife Department offers both paid and unpaid internship opportunities. Paid and unpaid internships will be clearly marked as such when posted. Our paid positions are dependent on funding, and change by division and by year. Paid positions will be based on the following pay scale:
If selected for a paid summer opportunity, intern rate of pay is determined based on student class standing at the time of application.
| Class Standing | Credit Hours | Pay Rate |
| --- | --- | --- |
| Freshman/Sophomore/Junior | 18-89 Credit Hours | $12.00 |
| Senior | 90+ Credit Hours | $12.50 |
| Graduate/PhD | Any Credit Hours | $13.50 |
How Do I Apply?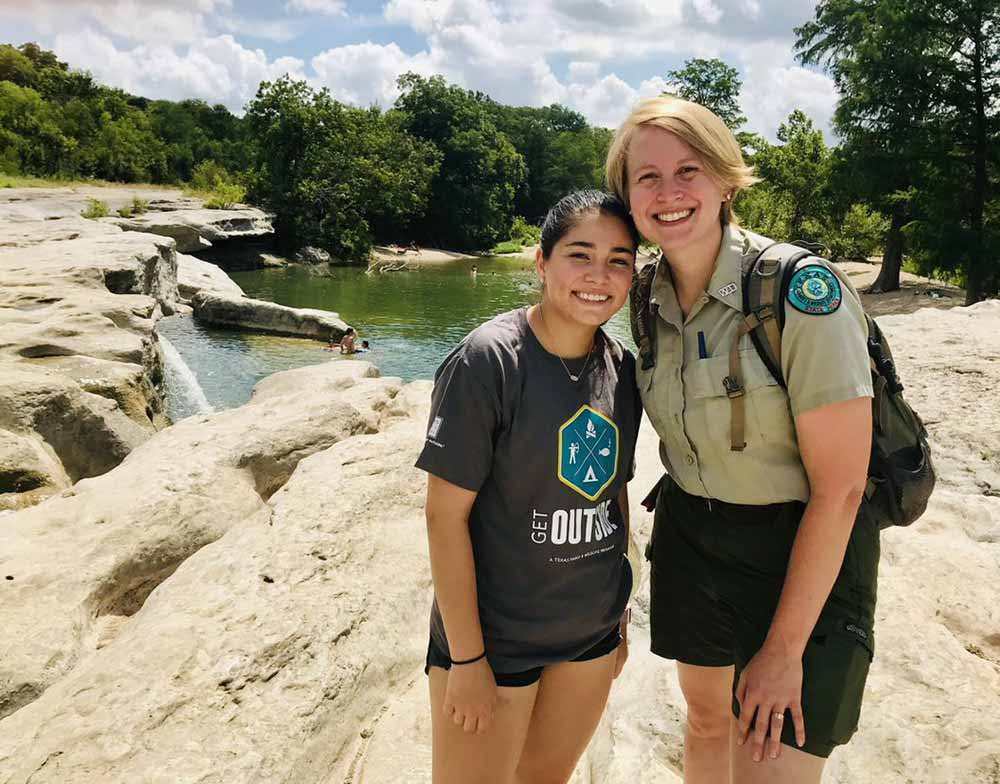 You must apply online. Vacancies can be found on our Current Postings webpage. Please note that in applying for TPWD positions, decisions are made based on your completed online application and not based on your resume.
For all paid and unpaid internships, a scanned copy of a college transcript(s) issued from the registrar must be attached to the online application (if applicable).
Degree plans will not be accepted
Resumes are not accepted in lieu of required documents
Lack of any of the required documents makes your application incomplete and it will not be considered
Watch Video on Applying with Texas Parks and Wildlife - Introduction to CAPPS
Application Tips and Information
Here are some tips to maximize your chances of being selected for an interview:
Make sure to address all of the "Knowledge, Skills and Abilities" and "Working Conditions" in the "Work Experience - Duties Summary" section of the online application
Supplemental Information is where you may select:

Military Service
Honors/Awards
Professional Memberships
Professional Associations
Technical
Publications

Certificates and Licenses, such as

Hunting and/or Fishing License
PADI
EMT or Paramedic
Wildland Fire Red Card
Firearms Permit
Boat Operator's License

Skills and Work Experience, such as:

Customer service
Farm/Ranch equipment
4WD
GPS/GIS
Power tools
Microsoft Office Suite
Additional Information
TPWD offers internships during the summer months. Our Internship Program is very competitive for all positions including both paid and unpaid opportunities. Internships are posted and hired on a rolling basis. Experience is important when applying to our internships. To gain experience, you may want to consider volunteering, or applying for seasonal, temporary, or part-time position:
Questions?
E-mail: tpwdintern@tpwd.texas.gov