First Day Hike: Fresno West Rim
10:00a

to

1:30p




Sun, January 01, 2023
Start the new year off right with a hike to the iconic West Rim overlook in the park's interior.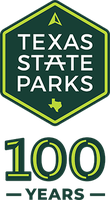 Celebrate the new year and a fresh start with a hike to one of Big Bend Ranch State Park's favorite overlooks. The Fresno West Rim trail is an easy to moderate 5-mile hike (2.5 miles one way) leading to an overlook that showcases the West Rim of the Solitario laccolith formation.  Following the 3-hour hike, guests can enjoy a campfire outside of the Sauceda Bunkhouse. 
Bring: Water, snacks.
Wear: Layers, hiking boots/shoes, and a hat.
Optional: Binoculars, hiking stick, camera, and a map.
Fee: Free with park entry: $5 for adults, free for children 12-and-under.
Meet: At the Sauceda Ranger Station. Sauceda is located approximately 26 miles in to the Big Bend Ranch State Park interior off of the main park road.  Take Casa Piedra Road (4 miles east of Fort Leaton State Historic Site) and follow signs to Sauceda.  
Note: interior roads are graded gravel; please call ahead for road conditions.