29th Annual Hueco Tanks Community Fair
10:00a

to

5:00p




Sat, October 21, 2023
🎉 It's time for our Annual Community Fair! Come on out for a fun weekend full of tours, presentations, demonstrations, rock climbing and much more!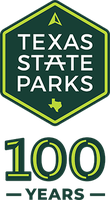 The Annual Community Fair is a wonderful opportunity to explore Hueco Tanks and learn more about the beautiful nature and amazing history of the region. 
The fair offers an experience for the entire family! Enjoy wildlife presentations, traditional Native American demonstrations, join various tours throughout the day, stop by educational exhibits and booths, try rock climbing, and much more! Pack a picnic and join this free event among the boulders of Hueco Tanks State Parks and Historic Site.
For more information and a full schedule of events, visit Hueco Tanks' Facebook or Instagram account or contact Hueco Tanks State Park & Historic Site at (915)857-1135.
This is one of many 100-year celebration events happening in Texas state parks this year. Entry to a park is free on the day it hosts an official 100-year celebration (applies to day passes only). Reserve by phone: (512) 389-8911.
All Dates for This Event
10:00a

to

5:00p




Sat, October 21, 2023