Self-Guided First Day Hike
8:00a

to

5:00p




Sun, January 01, 2023
Feel like a hike, but at your own pace? We got you covered.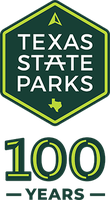 Join us for a tradition around the nation as we hike on New Year's Day! Choose from any (or all) of our Self-Guided First Day Hikes, and kick off the New Year right!
Simply check in to Park Headquarters (where we can provide more guidance, if needed), take your hike between 8 am and 5 pm, and report your mileage when finished to receive a First Day Hike sticker (while supplies last)! 
Some hike options:
Easy - Stroll down the Clear Fork Trail (.4 miles) or the Creekview Trail (.3 miles) for beautiful views of the creek and relatively flat terrain.
Medium - Hike an enjoyable loop by combining the Hilltop, Fence Line (or Persimmon), and Creekview Trails. This .8-mile up-and-down jaunt includes views of Clear Fork Creek and a huge variety of plant life.
Hard - Explore a combination of the Rattlesnake Run, Chisholm, Caddy, and CCC Trails for elevation changes and secluded views. Bonus points if you add in the Comanche Loop!
Looking for guided First Day hikes? We have 4 available at 7am, 10am, 2pm, and 5:30pm.