Federal and State Listed Species of Texas:
Zapata bladderpod
Global Location
Zapata bladderpod occurs in South Texas in Starr and Zapata counties as well as across the border in the state of Tamaulipas in Mexico.
Description
A trailing perennial, Zapata bladderpod's zig-zagging, silvery-green stem grows 40-80 cm tall. All green parts of the plant are covered with a layer of hair, except for the fruit. The microscopic hairs split into four to six radiating side branches, each of which often divides further into two more branches. The elongated oval rosette leaves are 4-12 cm long and have irregularly wavy, shallowly toothed, or smooth edges. Leaves of the stem are similarly shaped but smaller (3-4 cm long) and narrower with entire or irregularly wavy edges or with a few scattered teeth along the margin. Flower clusters are spread along a ≤30 cm long stem, but arise on only one side of the stem. Flowers and subsequently fruit are attached to the main stem by a stalk, which curves back toward the stem. The four broadly teardrop-shaped petals are yellow. Fruits are round to oval and 4.5-6.5 mm long. When mature, the fruit splits open exposing eight flat seeds.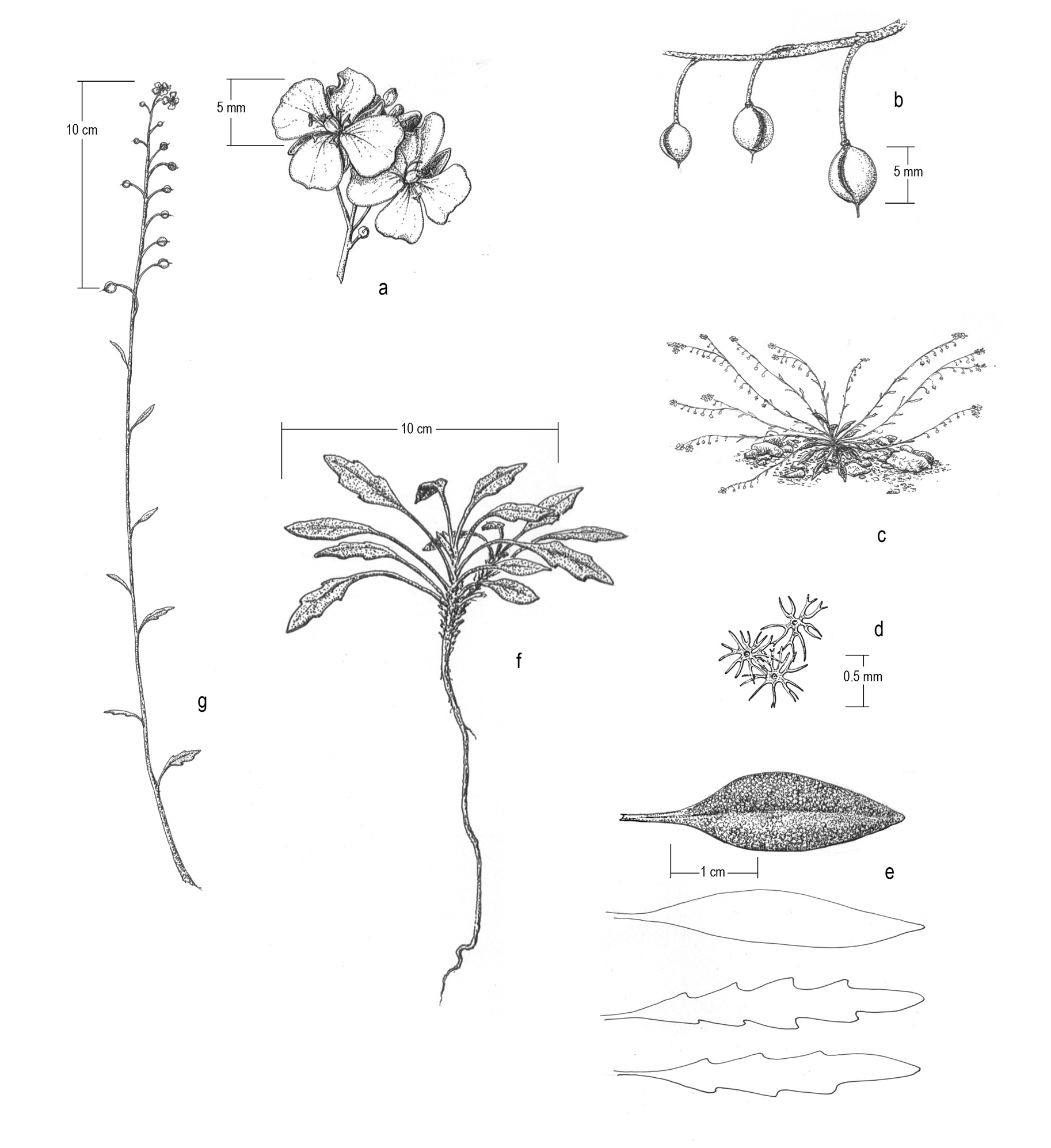 Similar Species
Although several bladderpods occur in the same area as Zapata bladderpod, silver bladderpod (Physaria argyraea) is the most similar in appearance. Silver bladderpod has an S-shaped flower/fruit stalk that holds the flower (and then fruit) away from the main stem. Silver bladderpod also has microscopic hairs that split into radiating side branches, but unlike Zapata bladderpod, these branches do not divide any further. Additional characteristics that enable identification from other bladderpods are Zapata bladderpod's elongate-oval leaves without lobes at the leaf base, hairless fruits, perennial habit, and elongated flowering stems with widely spaced flowers and fruits.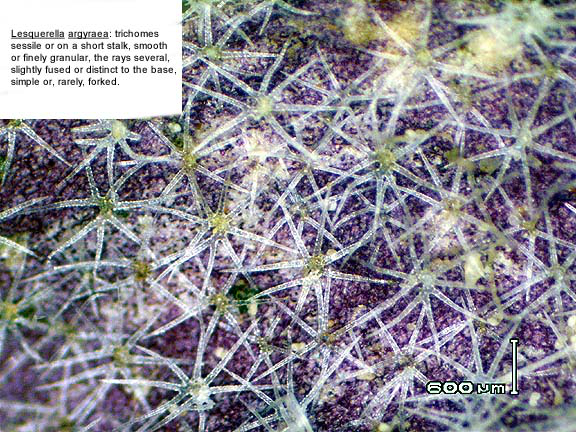 Floral Characters
null
Leaf Characters
null
Habitat
Zapata bladderpod occurs in open thorn shrublands over shallow, gravelly or sandy soils and sandstone outcrops.
Life Cycle Events
Flowering occurs from February to April and occasionally in the early fall after rain.
Survey Season
Zapata bladderpod is most easily found soon after rains and/or in the spring while in flower. It is also possible to identify the plant when in fruit. Extreme drought may result in Zapata bladderpods remaining dormant in a below ground state.