Visiting TFFC
Special Events
Texas Parks and Wildlife Department and the Texas Freshwater Fisheries Center believe in being good citizens and partnering with local organizations for the benefit of the community. TFFC is proud to host several special events during the year. Check the calendar of events for specific dates.
APRIL — Fishing Fools Day
Held on the first Saturday in April, this is a celebration of all aspects of fishing. We kick off this event with a Family Fun Run through our hatchery ponds and down our wetland trail. After that, there will be a variety of activities available including a casting obstacle course and an electrofishing demonstration. Come show off your skills or learn some new ones.
MAY — Bass & Badges
Held on the first Saturday in May. It provides the opportunity for the community to fish and enjoy the outdoors with our local first responders!

JUNE — Fish Tag Friend-zy and Texas Fish Art Showcase
This event is held on Texas Free Fishing Day and kicks off National Fishing and Boating Week. Grab a friend and fish for free all day on the first Saturday in June! We will have a tagged catfish fishing event all day. Catch a tagged catfish and win a prize of your choice. The event is for anglers of all ages. Additionally, we will be showcasing the art of our Texas Fish Art Contest winners.
JULY — Fireworks at the Fisheries
Held in early July, this event features a professionally staged fireworks show. Coordinated with the city of Athens, it is one of the biggest fireworks shows in East Texas. Admission is free after 5 p.m. Bring a picnic and enjoy fishing until dark, then see a spectacular fireworks display over the hatchery ponds.
SEPTEMBER — Sunfish Showdown
This is a youth-mentored sunfish tournament that is held on National Hunting and Fishing Day, the 4th Saturday in September. Teams consist of one adult and one child. The goal is to catch the biggest, smallest, or most sunfish and win great prizes.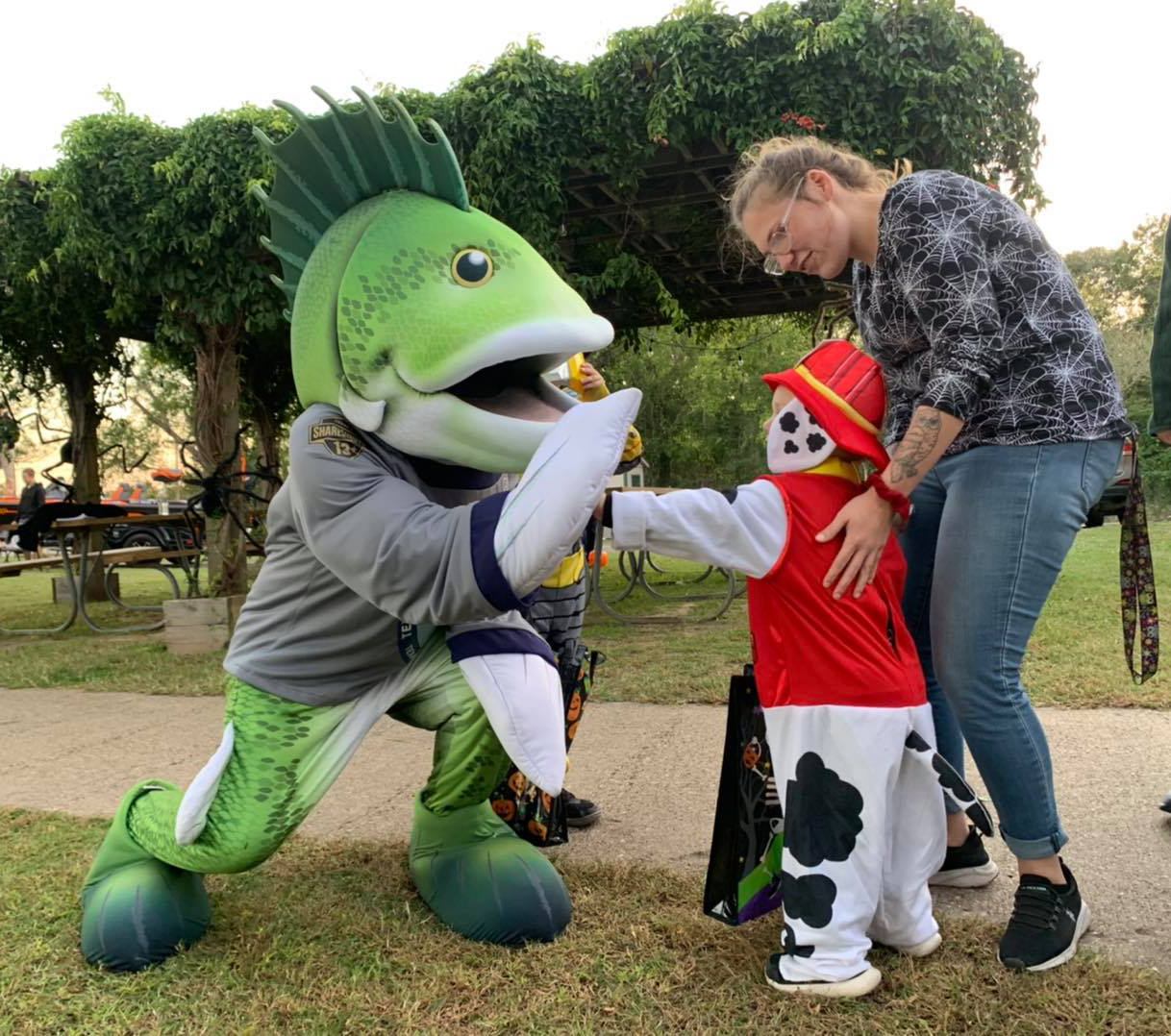 OCTOBER — Halloween at the Hatchery
This event is held in late October. TFFC provides a safe trick-or-treating atmosphere for nearly 3,000 guests. Dozens of merchants and organizations dress in a Halloween theme and give away free candy to area children. There's a fright-free area with games and prizes for small children.
NOVEMBER — Veterans Day at the Texas Freshwater Fisheries Center

Held to honor those who have served our country. The goal is to get veterans outside to enjoy the great outdoors and meet some professional anglers. There is even a chance to win an outdoor adventure.