Visiting TFFC
Special Events
Texas Parks and Wildlife Department and the Texas Freshwater Fisheries Center believe in being good citizens and partnering with local organizations for the benefit of the community. TFFC is proud to host a number of special events during the year. Check the calendar of events for specific dates.
Restrictions on outside bait: Visitors may not bring any freshwater organism such as fish, crayfish or aquatic insects, dead or alive, into TFFC. This is to protect our waters and fish. Visitors may fish with commercially-prepared baits in their original containers or natural baits such as crickets, chicken livers, worms or corn, providing those baits have been inspected and approved by staff at the Anglers Pavilion. TFFC provides bait at no charge to visitors.
Texas Fin-Fur-Con, our Merit Badge University, gives Boy Scouts the opportunity to complete requirements for a variety of outdoor-related merit badges.
Free Fishing Day is celebrated the first Saturday in June. This special day at TFFC features not only free fishing but also free hot dogs, cold drinks and activities.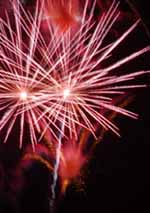 Fireworks at the Fishery, held the evening of July 4, features a professionally staged fireworks show that is one of the biggest in East Texas. Admission to the center is free after 5:00 p.m. Enjoy picnicking and fishing until dark, then see a spectacular fireworks display over the hatchery ponds.
Each fall TFFC hosts a Sunfish Showdown. Experts from TPWD, outdoor-related businesses and conservation groups present information about their activities and teach outdoor skills. The fishing tournament is open to child/adult teams, and the main objective is for the participants to enjoy fishing in each other's company.
Halloween at the Hatchery in late October provides a safe trick-or-treating atmosphere for nearly 3,000 guests annually. Dozens of merchants and organizations dress in a Halloween theme and give away free candy to area children. There's a fright-free area with games and prizes for small children.