Rio! Rio!
10:00a

to

4:00p




Sat, November 11, 2023
🎉 For centuries people have been settling along the San Antonio River, from native hunters and gatherers to European immigrants. Come see how they lived and changed the surrounding area at this exciting event!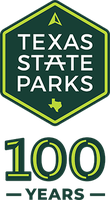 Travel back in time at Rio! Rio!, Goliad State Park's annual fall event! Demonstrators and reenactors will be showing off their rare skill sets. Visitors will get an idea of what it was like to live along the San Antonio River throughout different times in history. Imagine living on the wild South Texas Plains, surrounded by only the native plants and animals as your resources.
Demonstrators, reenactors, and educators cover topics such as:
Blacksmith
Candle maker
Archeology Lab
Spanish Colonial Friar
Spanish Colonial Soldier
Spinning and Weaving
and many more!!!
Try your own hand at grinding corn, creating cordage, roping and ranching, and archeology! 
This is one of many 100-year celebration events happening in Texas state parks this year. Entry to a park is free on the day it hosts an official 100-Year celebration event (applies to day passes only). Guarantee entry by reserving your day pass up to one month before this special event.