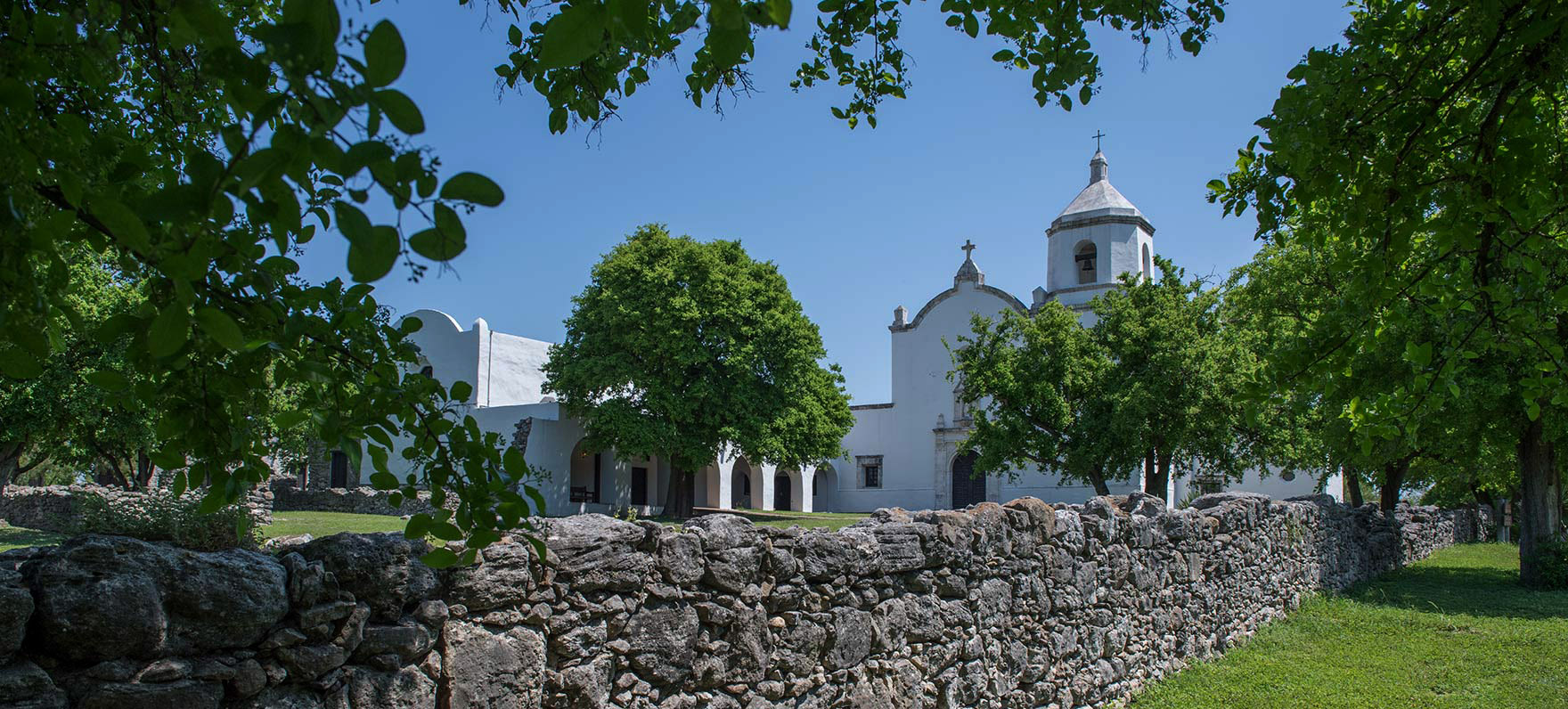 Things to Do
The park complex, located on the San Antonio River, contains a refurnished restoration of the Spanish Colonial Era Mission of Nuestra Señora del Espíritu Santo de Zuñiga, reconstructed by the Civilian Conservation Corps (CCC) in the 1930s. Just down the road from the main park headquarters office, visitors can also tour the ruins of the 1750s Mission Rosario State Historic Site (by appointment) and visit the museum at Zaragoza Birthplace State Historic Site, which is open on Saturdays.
Activities include camping, picnicking, hiking, fishing, nature study, and historical study. The park offers a floating dock and river access for kayaks and canoes, and is a take-out point for the Goliad Paddling Trail. If you plan on paddling, review our Water Safety Tips.
Equipment Rentals
This park participates in the Angler Education "Tackle Loaner Program"; individuals can borrow rods, reels and tackle boxes with hooks, sinkers and bobbers.
Ranger Programs
Historical study is available through guided interpretive tours; tour fees apply. The mission is closed on Christmas Day. Free tours are offered on weekends at 10 a.m. and 2 p.m. Check the calendar for upcoming events or contact the park for more information.
The park serves as a hub for visiting the Mission Espíritu Santo State Historic Site (located inside the park), the Presidio La Bahía, the Ignacio Zaragoza Birthplace State Historic Site, Fannin Battleground State Historic Site, the Goliad Historic District, and Mission Rosario State Historic Site.
Get more information on the Civilian Conservation Corps, which helped develop this park and numerous others over 70 years ago, by visiting our CCC page that includes the interactive online exhibits and education resource, "The Look of Nature: Designing Texas State Parks During the Great Depression" and "A New Deal for Texas Parks."
Area Attractions
Nearby points of historical interest include Fannin Battleground State Historic Site and the restored Presidio Nuestra Señora de Loreto de La Bahía, The Presidio was established on what is now known as Matagorda Bay in 1721, and was relocated along with Mission Espíritu Santo to the Goliad area in 1749. Presidio La Bahía is located .25 miles south of Goliad State Park on U.S. Highway 183 and 77A, and is operated by the Catholic Diocese of Victoria. Another point of interest immediately south of Presidio La Bahía is the Fannin Memorial Monument. The monument marks the common burial site of Col. James Fannin and his troops (numbering approximately 350 men), who were killed by order of General Santa Ana during the Texas Revolution. The city of Goliad offers a quaint town square featuring the recently renovated Goliad County Courthouse, which has been restored to its original 1894 appearance.
Visitors may also visit the Market House Museum, Goose Island State Park, Fulton Mansion State Historic Site, Mustang Island State Park, Lake Corpus Christi State Park, Choke Canyon State Park and the Aransas National Wildlife Refuge, all within a two-hour drive.