Morgan's Point Resort - Camp Kachina, Tanyard Springs, and Mother Neff Paddling Trails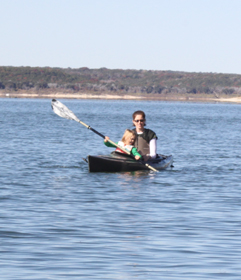 Whether paddling the Camp Kachina Paddling Trail which offers open water and wide lake views or The Tanyard Springs and Mother Neff Paddling Trails which give paddlers a chance to explore the lake's smaller inlets, enjoying the quiet and calm of the protected coves, you will enjoy your trip to Morgan's Point Resort.
---
Access sites:
Morgan's Point Marina: (DD) 31.144255°, -97.472831°
Roger's Park: (DD) 31.160057°, -97.479022°
Emergency Access Only:
MPR Community Center Abandoned Ramp: (DD) 31.144477°, -97.475013°
Camp Kachina Girl Scout Camp: (DD) 31.153217°, -97.497198°
Driving Directions to Access Site:
Morgan's Point Marina: North of Belton about 6.5 miles, go west on FM 2483 about 1.5 miles to stop sign. Turn right and continue about 0.5 miles, take a left on Cheyenne Trail, and then left on Calamity Jane Dr. which dead ends into the MPR Marina parking lot. Proceed to the south end of the parking lot for paddler parking and put-in site.
Roger's Park: North of Belton about 6.5 miles, go west on FM 2483 about 1.5 miles to stop sign. Turn right and continue about 2 miles, take a right at sign to Roger's Park. Proceed past the boat ramp about 1000 yards to put-in site on the left. Parking for paddlers is on the right (south of the put-in).
Note: Invasive zebra mussels have been found in this area. To prevent further spread of this pest, paddlers are required to drain all water from their boats before leaving the river. Get details.
Distance from nearest major cities:
Abilene - 179
Austin - 68
Bryan/College Station - 85
Dallas - 135
Fort Worth - 126
Houston - 178
San Antonio - 146
Waco - 40
Trail Length: The three Morgan's Point Resort Paddling Trails can be paddled to enjoy as many miles as you wish. The three mapped routes represent these trail lengths:
Tanyard Springs Paddling Trail: ~3.6 mile loop
Camp Kachina Paddling Trail: ~4.7 mile (one-way)
Mother Neff Paddling Trail: ~3.9 mile loop

Float Times: ~1-3 hours per trail (depending on route taken, time spent on lake, and wind speed)
The rocky shoreline and majestic tall bluffs make for beautiful scenery when paddling along the Morgan's Point Resort trails. Paddlers can choose to do any of these three trails, or portions of them for a shorter trip. The Tanyard Springs and Mother Neff trails offer quiet, secluded trips, while the Camp Kachina Trail offers expansive lake views.
NOTE: Cannons and other ordnance used for training exercises on the nearby Fort Hood military post may sound like thunder from the water.
Strong winds can sometimes be a factor when paddling on open water, so check wind conditions before heading out, as strong winds make navigating a canoe or kayak difficult.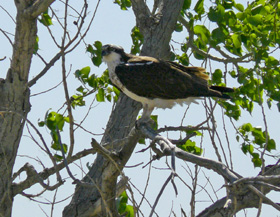 Popular fish caught by anglers in Lake Belton include largemouth bass, hybrid striped bass, smallmouth bass, white bass, white crappie, and channel and blue catfish. Preferred lures for largemouth bass are spinnerbaits, plastic lizards, jerkbaits, and jig and pork combinations, while deep diving crawfish-colored crankbaits, stickbaits, chuggers, buzzbaits, grubs, and small jigs are usually most productive for smallmouth bass. Hybrid striped bass can be caught bottom fishing with live bait as well as trolling jigs and crankbaits. White bass fishing is best from March through May when they migrate up the lake into the Leon River to spawn. Crappie can be caught on live minnows or small jigs. Catfish can be caught on shad, shrimp, blood bait, and stinkbait.
Beautiful spring wildflowers, live oak, ashe-juniper, and cedar elm trees provide food and cover for a diversity of wildlife, which include white-tailed deer, squirrels, gray and red fox, armadillos, wild turkeys, and many species of birds. Birdwatchers can enjoy a variety of songbirds and waterfowl along the lake margins. In the winter, lucky paddlers may see eagles and osprey, which are uncommon but present at times.
Respect private property by not trespassing or littering and keeping noise levels down. Use of this lake is open to the public and, if necessary, the banks/shoreline may be utilized to portage any hazard. Any other use of private banks without permission of the landowner can be considered trespassing. Under Texas Penal Code (§30.05), criminal trespass occurs when one enters property after receiving notice not to enter. Notice includes verbal notice, a fence, sign(s), purple paint on posts or trees, or the visible presence of crops grown for human consumption.
For more information please see the Paddling Events calendar.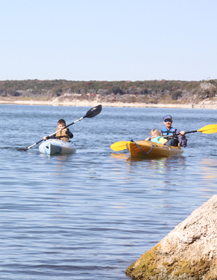 Belton Lake
Belton Lake is a significant local attraction in itself. Belton Lake covers 12,300 surface acres and has 136 miles of shoreline. This lake is managed by the US Army Corps of Engineers and offers camping, picnicking, fishing, boating, swimming, trails (hiking, biking and horse), wildlife watching and more. For more information about Belton Lake call 817-780-2461.
Mother Neff State Park
At the northernmost point of the lake is Mother Neff State Park, Texas' oldest state park.
Fort Hood
Much of the western boundary of the lake is Fort Hood, the largest military establishment in the free world at 256 square miles. On a clear day you may hear what sounds like thunder, but what you are hearing is the sound of cannon and other ordnance being used for training exercises on the post.
Area History
At the bottom of Lake Belton are a number of communities that once thrived along the banks of the Leon River. Most of this stretch of the Leon was known as Tennessee Valley, named originally by settlers from Tennessee that were reminded of home by the natural beauty of this area. Some of that history is recognized by the MPR Paddling Trails names. For example, the loop west of the Marina has been named "Tanyard Springs Loop" after the small community Tanyard Springs, now resting below the waters of Lake Belton.
The Chisholm Trail went through this part of Bell County and there are still signs of that today (wagon tracks in limestone) near Salado and on the Belton Lake shoreline near the Tanyard Springs Loop. GPS coordinates for these tracks are: 31.14151, -97.46119.
For more information about the history of Bell County, visit the Bell County Museum.
This trail was made possible through a partnership between Texas Parks and Wildlife Department and the City of Morgan's Point Resort.
Waterside Sports
Rent kayaks and standup paddleboards hourly or by the day. Launch from Waterside Sports located at Franks Marina with easy entry to the Texas Paddling Trails. For information or reservations:
www.watersidesports.net
; (254) 239-5100.
Austin Canoe and Kayak
Rent kayaks, canoes, and standup paddleboards by the day to take anywhere you want, when you want. Locations in Austin, Houston and the San Marcos/New Braunfels area. For more information, visit
their website
.