Mullet Bag & Length Limits
Valid Sep. 1, 2021 through Aug. 31, 2022.
All species, their hybrids and subspecies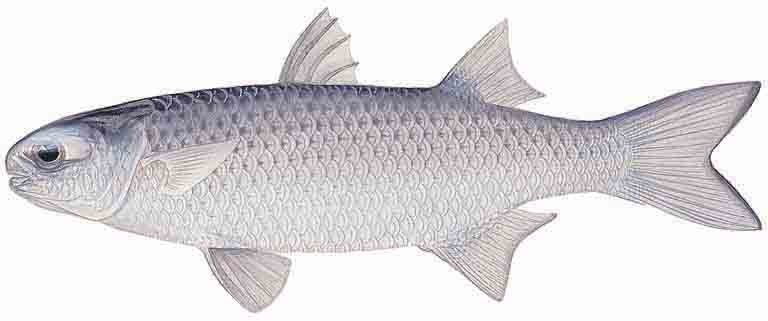 Daily Bag:

No limit

Min Length:

No limit

Max Length:

12 inches (see below)

Clarification:

May not take from public waters, or possess on board a boat, mullet over 12 inches during October, November, December, and January. No limits apply during other months.
---
Bag and length limits apply to listed saltwater species. There are no bag, possession, or length limits on game or nongame fish, except as listed in this guide. See definitions of daily bag and possession limits.
For freshwater finfish species caught in the public salt waters of this state, statewide freshwater limits apply.