Backcountry Camping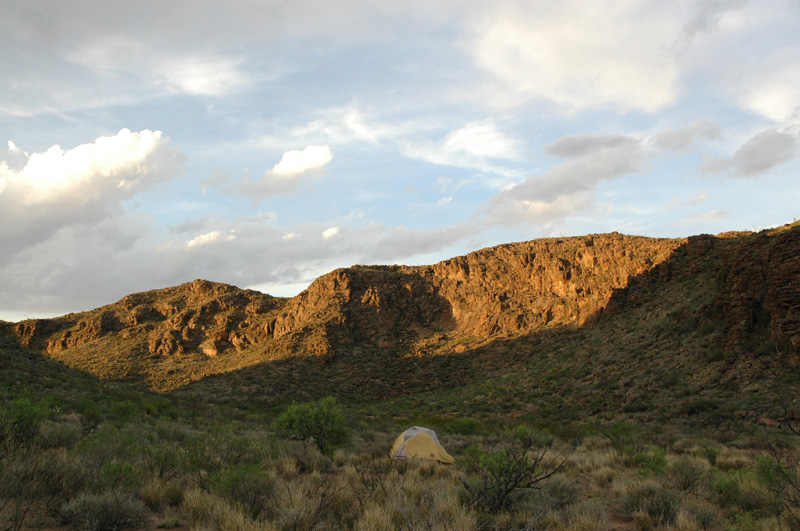 There are no designated campsites in the backcountry zone. Overnight visitors can select their own primitive campsite, with certain conditions: Sites must be at least 1/4 mile from any other existing campsite; at least 300 feet from water sources and prehistoric or historic cultural sites; at least 3/4 mile from trailheads or roads. Call (512) 389-8919 to make reservations; pick up your camping permit when you arrive.
Ground fires prohibited
No Restrooms
Permits are required for use of Primitive Road and Front Country Campsites and for Backcountry Zone Camping. Day-use visitors must obtain a permit before entering the park. Drivers intending to use the 4X4 unmaintained road must first obtain and sign an Acknowledgement of Use of Four-Wheel Drive Vehicles and Motorcycles.
Park information and permits for day use and camping may be obtained daily, in person, at three locations:
Visitors are encouraged, though not required, to use designated trails and routes until they are very knowledgeable of and familiar with the park to travel cross-country.
Backcountry campers may use the "cathole" method to dispose of human waste and must pack out all trash. No open fires are allowed due to resource impact; use of containerized fuel stoves is permitted. The maximum stay is 14 nights (total) and seven consecutive days in any one backcountry zone.
Read our Policies on Dogs at Big Bend Ranch State Park before bringing your dog to the park.
$5
Nightly
Plus daily
entrance fee
Note: Information and prices are subject to change. Please call the park or park information (1-800-792-1112) for the latest updates. The daily entrance fee is charged in addition to any facility fees, unless otherwise stated. A Texas State Park Pass will allow you and your guests to enjoy unlimited visits for 1-year to more than 90 State Parks, without paying the daily entrance fee, in addition to other benefits.
Pets are not allowed in any Texas State Park buildings. For other general pet restrictions check the Texas State Park Regulations. For park specific pet restrictions contact the park.
Call the park or park information (1-800-792-1112) for more information.