Single Bed Lodging (Bunkhouse)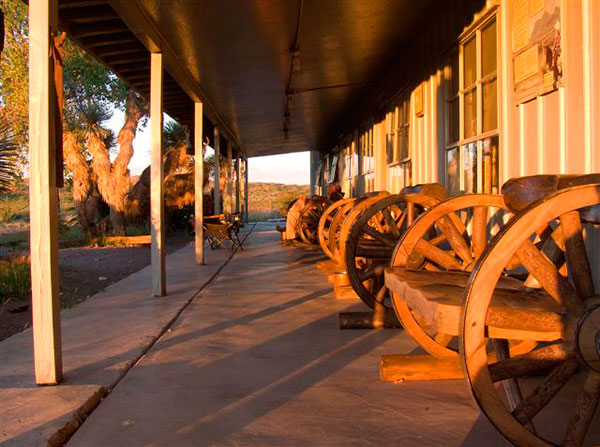 The Sauceda Bunkhouse is a former hunting lodge built in the 1960s. It holds up to 30 people bunkhouse-style - men on one side and women on the other. Located across from the Historic Sauceda Ranch House (Big House). The Bunkhouse kitchen is a community kitchen (contact the park for details).
Fireplace
Fire ring
Water
Electricity
Interior light
No pets
Microwave
Refrigerator
Coffee pot
Table and chairs
Bathroom Sink
Toilet
Shower
No A/C or central heat
$35
Per Person
Plus daily
entrance fee
Note: Information and prices are subject to change. Please call the park or park information (1-800-792-1112) for the latest updates. The daily entrance fee is charged in addition to any facility fees, unless otherwise stated. A Texas State Park Pass will allow you and your guests to enjoy unlimited visits for 1-year to more than 90 State Parks, without paying the daily entrance fee, in addition to other benefits.
Pets are not allowed in any Texas State Park buildings. For other general pet restrictions check the Texas State Park Regulations. For park specific pet restrictions contact the park.
Call the park or park information (1-800-792-1112) for more information.