Group Hall with Kitchen (Raven Lodge)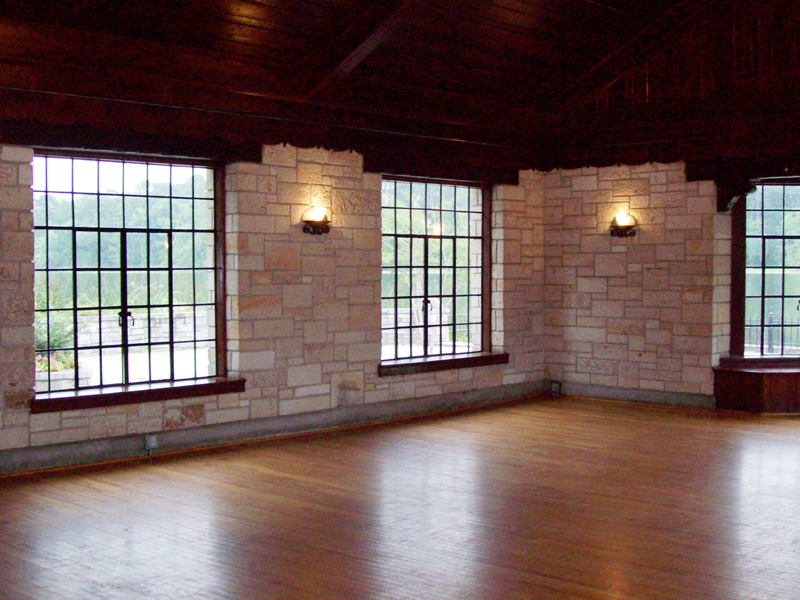 The lodge is not available on the following holiday weekends: Easter, Memorial Day, Fourth of July and Labor Day. We charge a $250 refundable deposit at check-in. You will forfeit the deposit if the lodge is damaged, left unclean, or not cleared of items by check-out time.
Water
Electricity
No pets
4,000 square feet
Restrooms
Heating & air conditioning
Kitchen
Refrigerator
Electric oven and stove
Serving bar
Counter
12 eight-foot tables
70 chairs
Parking for the lodge is only allowed in designated spaces and is on a first-come, first-served basis. Additional parking is a significant distance away.
Fires are allowed with prior permission from the park manager.
We only allow free-standing decorations, as this is a historic site. That means no nails, tacks, tape or staples are permitted.
$500
Daily
Plus daily
entrance fee
Notes
Information and prices can change. Parks charge a daily entrance fee in addition to any facility fees, unless otherwise stated.
Purchase a Texas State Park Pass to enjoy free entry to more than 80 state parks for you and your guests for one year.
You may bring pets to most state parks, but they cannot enter Texas State Park buildings. Learn about rules for pets at state parks. For park-specific pet restrictions, contact the park.
Call the park or the Customer Service Center (512) 389-8900 for more information.