en español
Neighborhood Fishin' is fun and easy.
Kids Fish Free – Kids 16 and under fish for free (no license required)
Stocked Lakes – with fish big enough to catch and eat!
Close to home – 18 clean, well-lit sites in city and county parks near picnic tables and restrooms
Text TPWD NF to GOV311 to get updates by text.
What to Catch
Texas Parks and Wildlife stocks fish big enough to catch and keep except in August. Stocking takes place every two to four weeks during summer and winter seasons. There should be a good supply of fish whenever you find time to visit!
Catfish
Catfish prefer strong-smelling baits. Try using nightcrawlers, chicken livers, shrimp, stinkbait, or cut hot dogs.
When to Catch
Catfish are stocked in most lakes late April through early November. Fish are not stocked in August because of heat-related water quality problems.
Rainbow Trout
Cheese, kernel corn, nightcrawlers, red wigglers, and meal worms make good trout baits. If you'd rather use a lure, try a small inline spinnerbait or a spoon.
When to Catch
Rainbow trout prefer cold water and they survive only during winter in most parts of Texas. Trout stocking begins in late November or early December and continues until March.
Gear and Licenses
Find a retailer to get a starter fishing kit for as low as $30, or borrow nearby gear for free.
How to Fish
Learn to fish using easy videos or help teach fishing with these free, fun, hands-on trainings!
Neighborhood Fishin' Regulations
Fishing Rules for gear limits and bag limits on these lakes.
The following regulations apply to Neighborhood Fishin' lakes. They are also available on a handy wallet card.
License Requirements
Gear Restrictions
Fish with pole and line only. This means a rod & reel, fly rod, or cane pole.
No more than two fishing poles per person.
Trotlines, jug lines, fish traps, seines, cast nets, bows and spears are not allowed in Neighborhood Fishin' lakes.
Bag Limits
5 per day for channel and blue catfish; no minimum length limit
5 per day for trout; no minimum length limit
Each person fishing is entitled to his own daily bag limit.
For bag and size limits on other species, see our summary of fishing regulations.
Sponsors
Neighborhood Fishin' is supported by government and private partners.
Neighborhood Fishin' is supported by government and private partners.
---
Local Partners
City of Abilene
Grover Nelson Pond
Amarillo Parks and Recreation
Medical Center South
Bass Pro Shops
Bullfrog Pond & Kingfisher Lake
Travis County Parks
Bullfrog Pond & Kingfisher Lake
College Station Parks and Recreation
Central Park Pond #1
City of Fort Worth Community Services
Greenbriar Park
City of Hurst
Chisholm Park
Nell V. Bailey Charitable Trust
Greenbriar Park, Chisholm Park
Denton Parks and Recreation
South Lakes Park Pond
Duncanville Parks and Recreation
Lakeside Park
Mesquite Parks and Recreation
Mesquite City Lake
Missouri City Parks and Recreation
Community Park Lake
Harris County Precinct 3
Mary Jo Peckham Park
City of San Angelo
Oakes Street Lake
Field & Streams Sporting Goods
Oakes Street Lake
San Antonio Parks and Recreation
Miller's Pond, Southside Lions Park
Suddenlink
Woldert Park Pond, Grover Nelson Small Pond
Valero
Miller's Pond

City of Tyler Parks and Recreation
Woldert Park Pond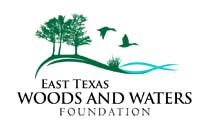 East Texas Woods and Waters Foundation
Woldert Park Pond
City of Waco Parks and Recreation
Buena Vista Park
City of Wichita Falls
South Weeks Park
Text TPWD NF to GOV311
to get updates by text.