Pavilion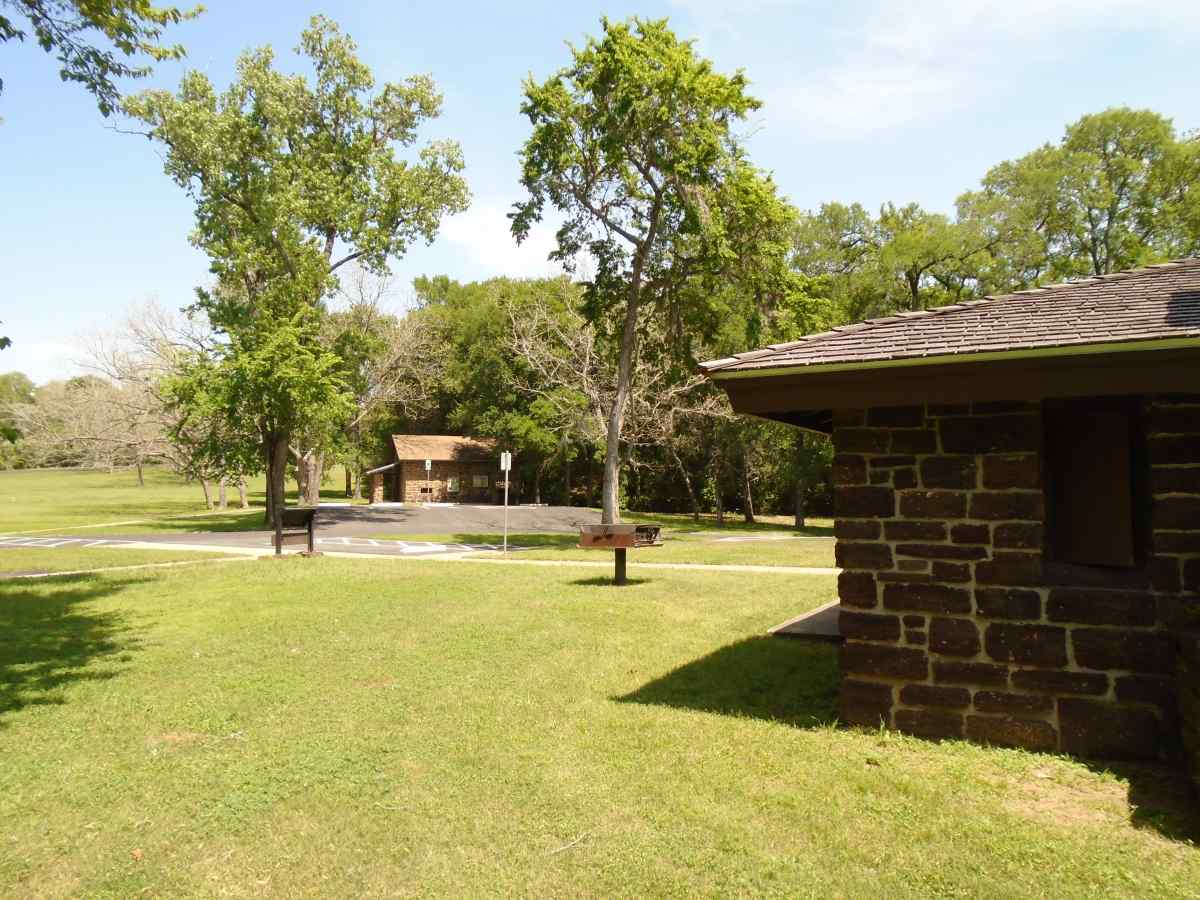 This covered stone pavilion is in the Lakeview Camping Area. People using this facility pay a reduced entrance fee of $3 per day; children 12 and under get in free.
Fireplace
Picnic tables
Water nearby
Electricity
This historic building was built in the 1930's by the Civilian Conservation Corps. The red sandstone pavilion was designed by Austin architect Arthur Fehr, with a distinctive outdoor and inside fireplace area.
$40
Daily
Plus daily
entrance fee
Notes
Information and prices can change. Parks charge a daily entrance fee in addition to any facility fees, unless otherwise stated.
Purchase a Texas State Park Pass to enjoy free entry to more than 80 state parks for you and your guests for one year.
You may bring pets to most state parks, but they cannot enter Texas State Park buildings. Learn about rules for pets at state parks. For park-specific pet restrictions, contact the park.
Call the park or the Customer Service Center (512) 389-8900 for more information.