Group Hall (with Kitchen)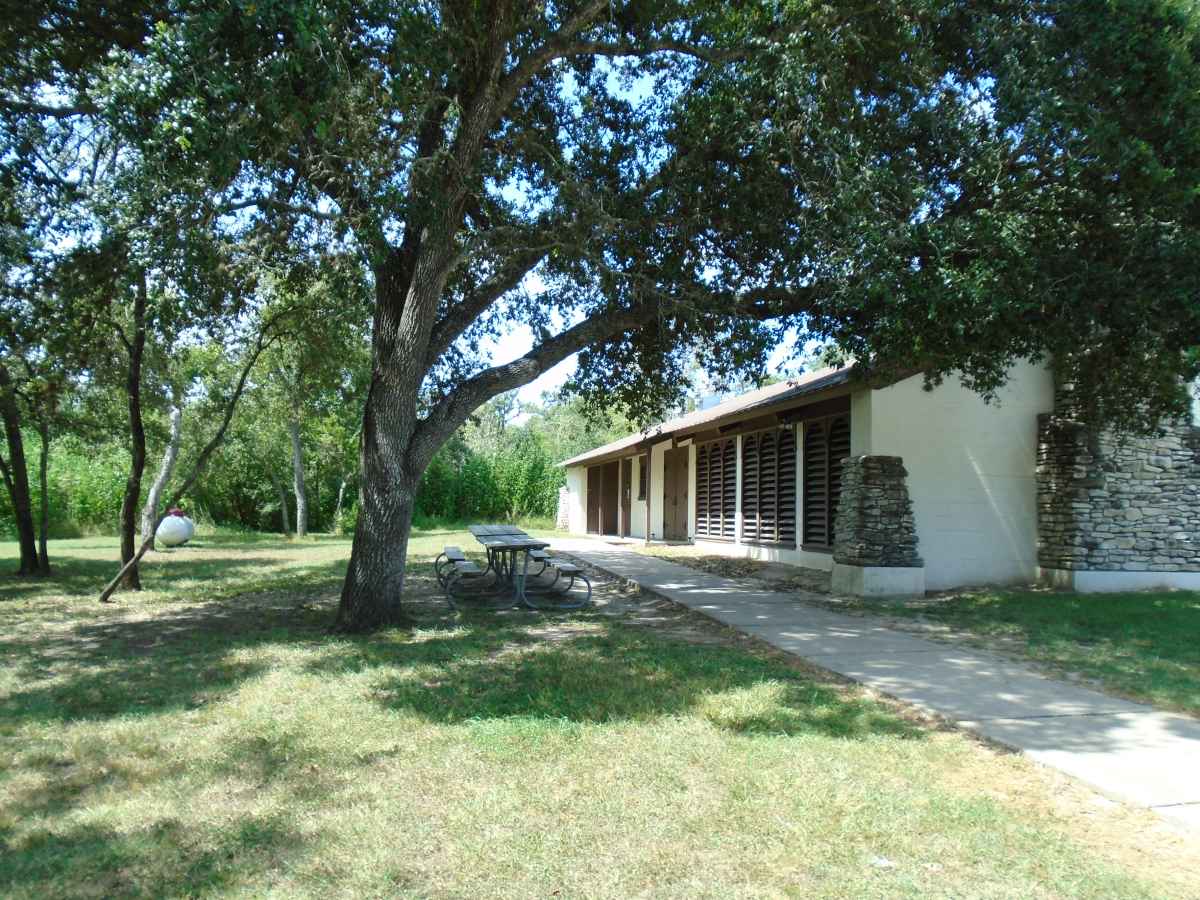 Located next to the Jacales Camping Area, this is a great spot for group gatherings. Maximum fire code capacity is 80 people but the facility only holds around 50 people with tables and chairs set up.
Fireplace
Water
Electricity
Restrooms nearby
Kitchen sink
Microwave
Refrigerator
Table and chairs
Commercial stove w/oven
A/C and heat
Picnic table outside
Cement ramp from parking area to walkway
$120
Daily
Plus daily
entrance fee
Note: Information and prices are subject to change. Please call the park or park information (1-800-792-1112) for the latest updates. The daily entrance fee is charged in addition to any facility fees, unless otherwise stated. A Texas State Park Pass will allow you and your guests to enjoy unlimited visits for 1-year to more than 90 State Parks, without paying the daily entrance fee, in addition to other benefits.
Pets are not allowed in any Texas State Park buildings. For other general pet restrictions check the Texas State Park Regulations. For park specific pet restrictions contact the park.
Call the park or park information (1-800-792-1112) for more information.