Screened Shelters
Number of Sites: 15
People per Site: 8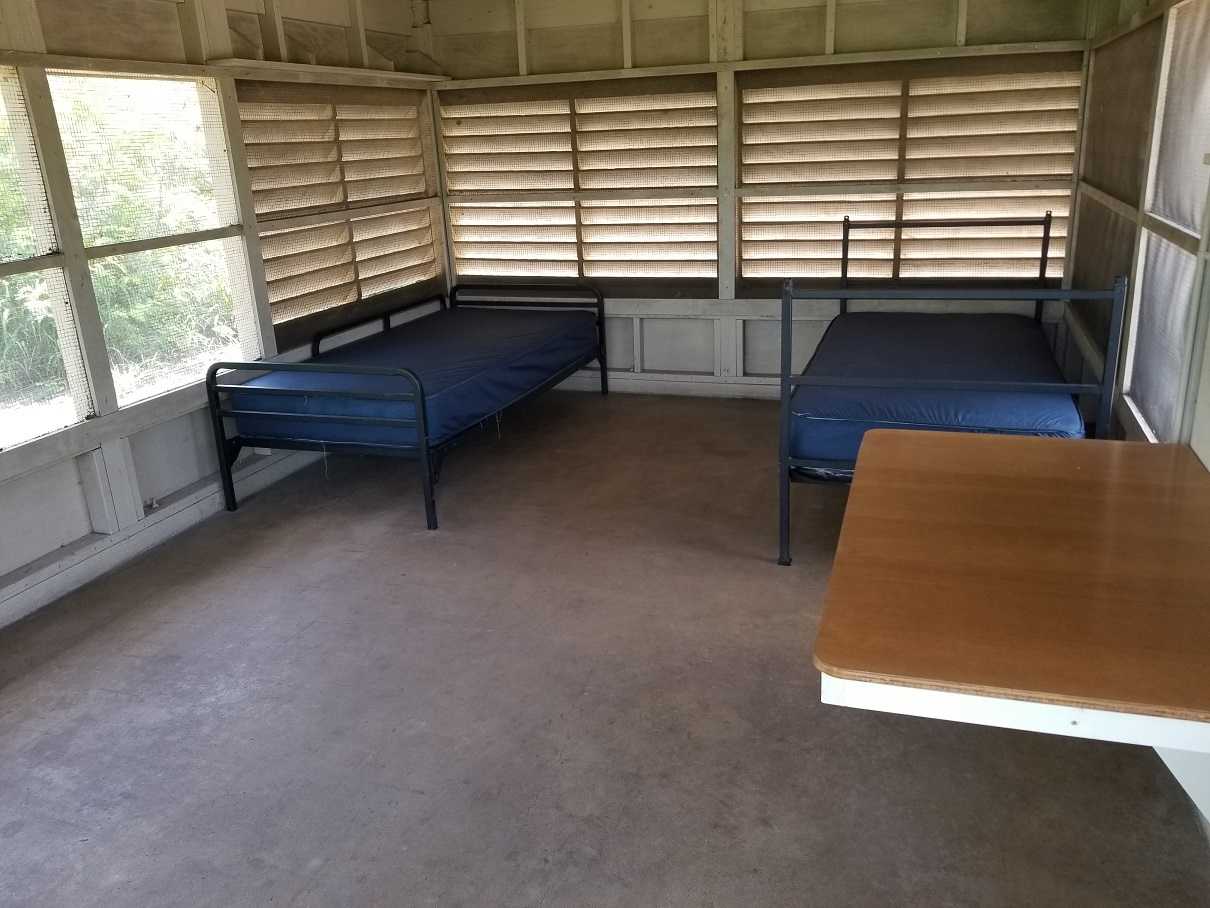 A $30 refundable cleaning/damage deposit must be paid by credit card at check-in to rent a shelter. In Birds Nest Shelter Area. Weekly rate is available from October through February. Sites 6, 7 and 18 have some wheelchair accessible features.
Outdoor grill
Fire ring
Water
Electricity
2-twin beds
Small Table inside
Picnic Table Outside
$25
Nightly
Plus daily
entrance fee
$150 Weekly Non-peak
Note: Information and prices are subject to change. Please call the park or park information (1-800-792-1112) for the latest updates. The daily entrance fee is charged in addition to any facility fees, unless otherwise stated. A Texas State Park Pass will allow you and your guests to enjoy unlimited visits for 1-year to more than 90 State Parks, without paying the daily entrance fee, in addition to other benefits.
Pets are not allowed in any Texas State Park buildings. For other general pet restrictions check the Texas State Park Regulations. For park specific pet restrictions contact the park.
Call the park or park information (1-800-792-1112) for more information.