Cabins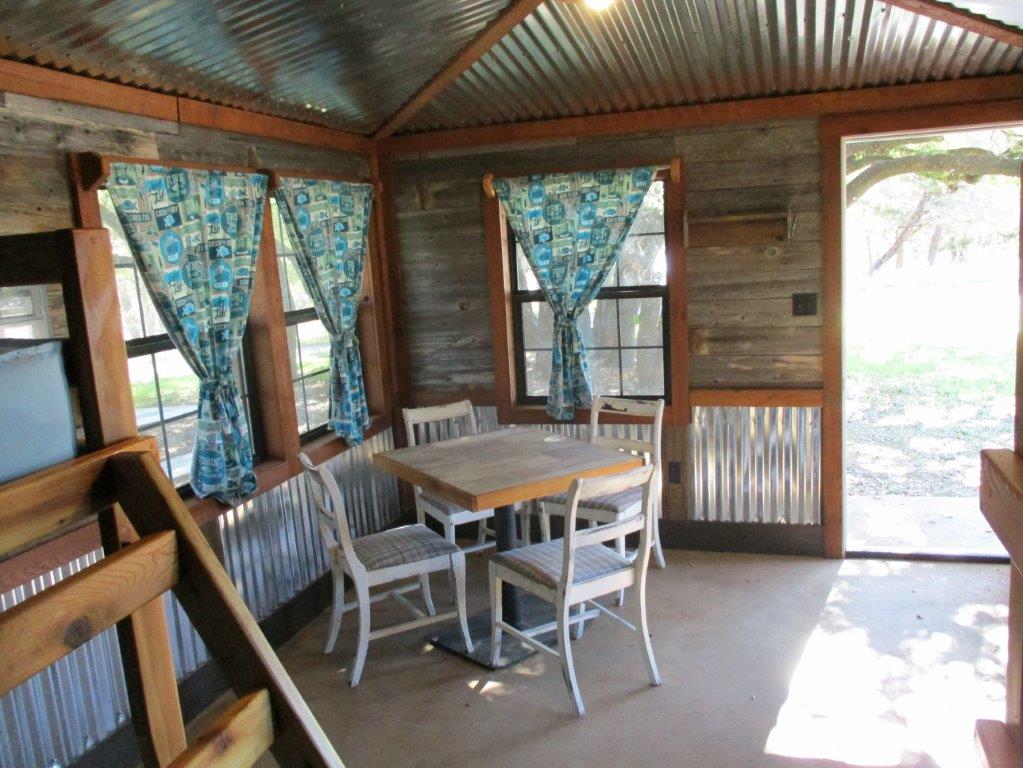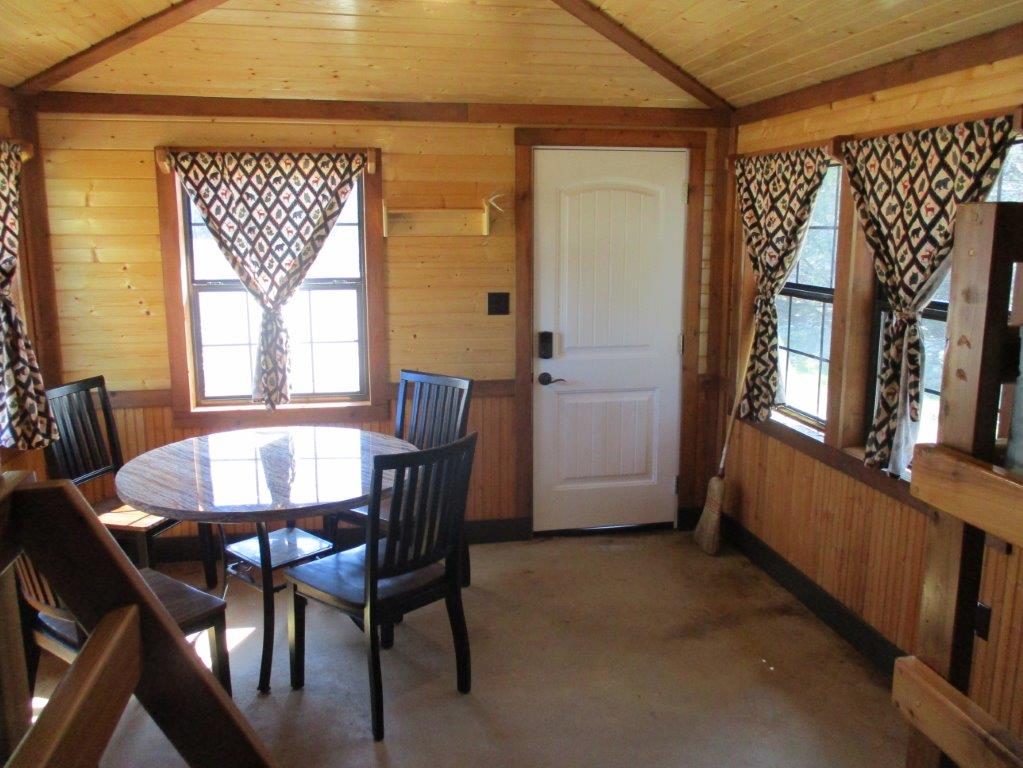 This cabin sleeps four people. There are four total bunk beds - three twin beds and one full size bed on the bottom of one side. If you have more than four people, they must use a tent outside of the cabin.
A/C unit
Heater
Picnic table
Water
Lantern post
No pets
Fire ring with grill
The cabin is climate-controlled year-round. A table is provided inside and must remain inside the cabin. Outside there is a water spigot, a fire ring with grill, picnic table and lantern post.
No RVs or trailers allowed. No pets allowed.
There is a $50.00 refundable deposit due at check-in, with a valid credit card. It will be returned within 7 business days, should deposit be refunded.
$50
Nightly
Plus daily
entrance fee
Notes
Information and prices can change. Parks charge a daily entrance fee in addition to any facility fees, unless otherwise stated.
Purchase a Texas State Park Pass to enjoy free entry to more than 80 state parks for you and your guests for one year.
You may bring pets to most state parks, but they cannot enter Texas State Park buildings. Learn about rules for pets at state parks. For park-specific pet restrictions, contact the park.
Call the park or the Customer Service Center (512) 389-8900 for more information.