State Parks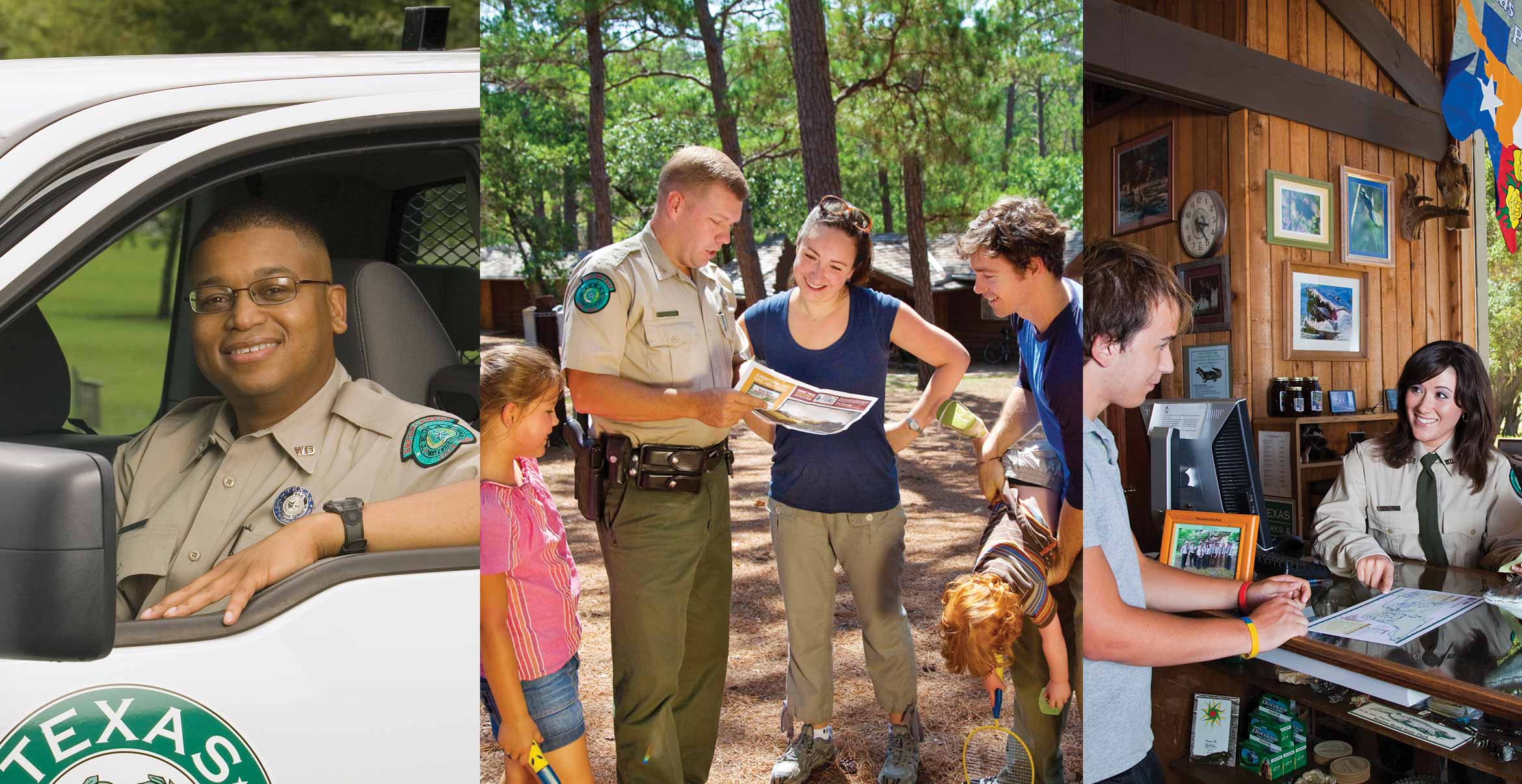 Conserve and manage over 90 Texas State Parks, Natural Areas and Historic Sites.
Protect and share the diverse cultural history and natural resources of Texas.
Educate and inspire visitors to appreciate and explore the great outdoors.
Manage grant opportunities and other funding access for local communities.
---
Career Opportunities
Park and Historic Site Operations
Park superintendents, park rangers, maintenance specialists, project managers, park police officers
Natural Resources Management
Natural resource coordinators, fire management specialists, park planners, geographic information specialists
Cultural Resources Management
Cultural resource coordinators, surveyors, archeologists, architects, curators
Education and Outreach
Outdoor educators, outreach coordinators, exhibit technicians, graphic designers, interpretive specialists, grant coordinators
Park Law Enforcement
State Park Police officers are responsible for safety, security and protection of state parks, its visitors and resources.
State Park Police Information »
Why We Love it Here
Work outdoors in beautiful places in Texas
Spark a lifetime of interest in others for the natural world and the history of Texas
Take pride in conserving the most precious lands in Texas for future generations
Experience a new professional adventure every day