Backpack Campsites
Number of Sites: 7
People per Site: 8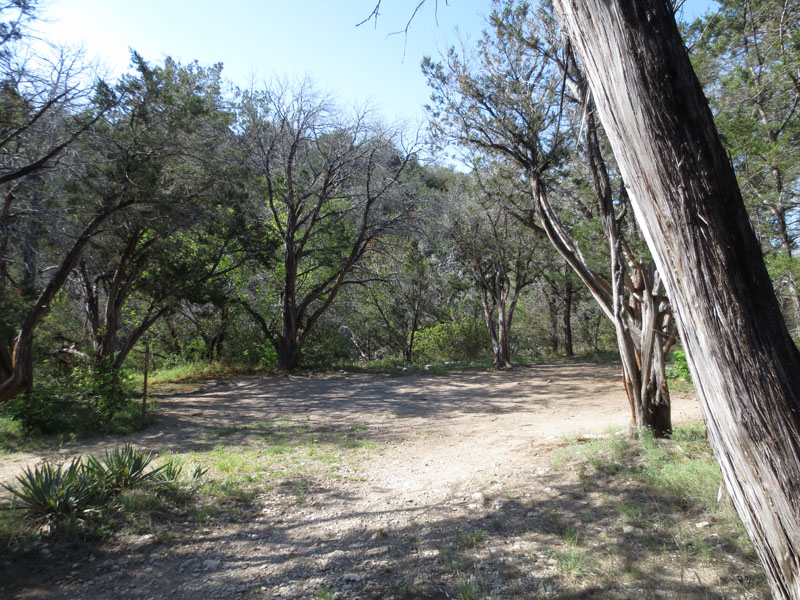 Hike between 1 and 2.5 miles across river to campsites. You must wade the river to access these sites; if the river level is too high these sites can be unreachable. Contact the park at (254) 897-4588 to check on the river conditions. Water is available at the trail head. None of these sites are within eyesight of each other. No horses allowed in this area. Pets are allowed on a 6 ft. leash or shorter and cannot be left unattended. No ground fires allowed. No showers, restrooms, picnic tables or water at these sites. It is highly recommended, if you have not been to the area before, to arrive before dark.
Ground fires prohibited
No Water
No Restrooms
Hike-in 1 - 2.5 miles
$15
Nightly
Plus daily
entrance fee
Note: Information and prices are subject to change. Please call the park or park information (1-800-792-1112) for the latest updates. The daily entrance fee is charged in addition to any facility fees, unless otherwise stated. A Texas State Park Pass will allow you and your guests to enjoy unlimited visits for 1-year to more than 90 State Parks, without paying the daily entrance fee, in addition to other benefits.
Pets are not allowed in any Texas State Park buildings. For other general pet restrictions check the Texas State Park Regulations. For park specific pet restrictions contact the park.
Call the park or park information (1-800-792-1112) for more information.