Cabins
Number of Sites: 5
People per Site: 8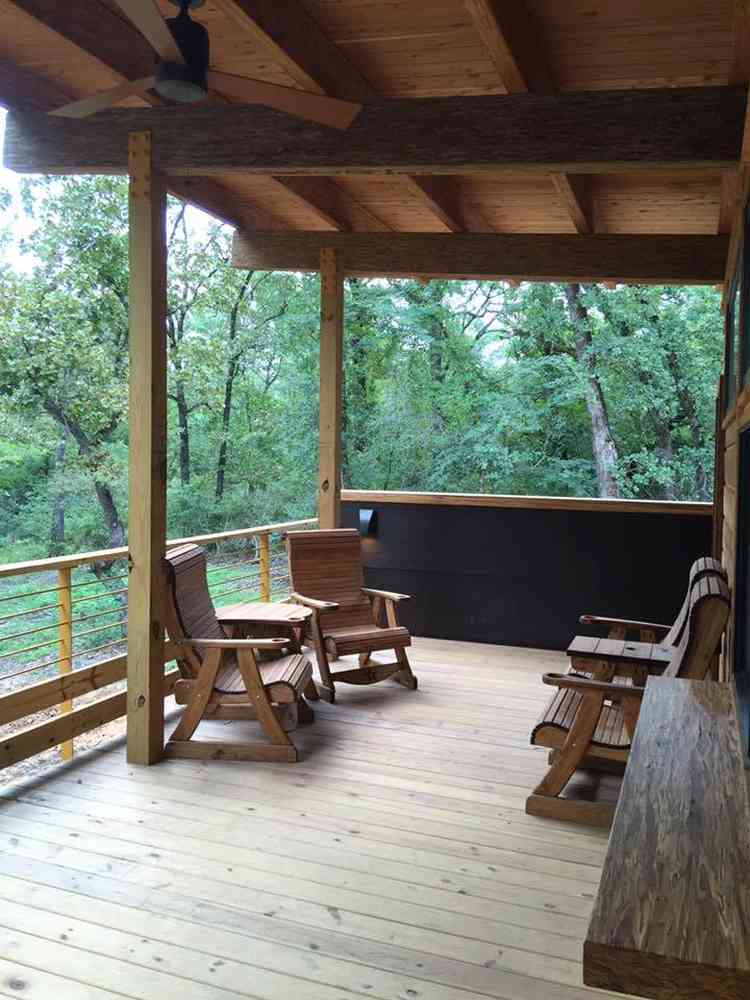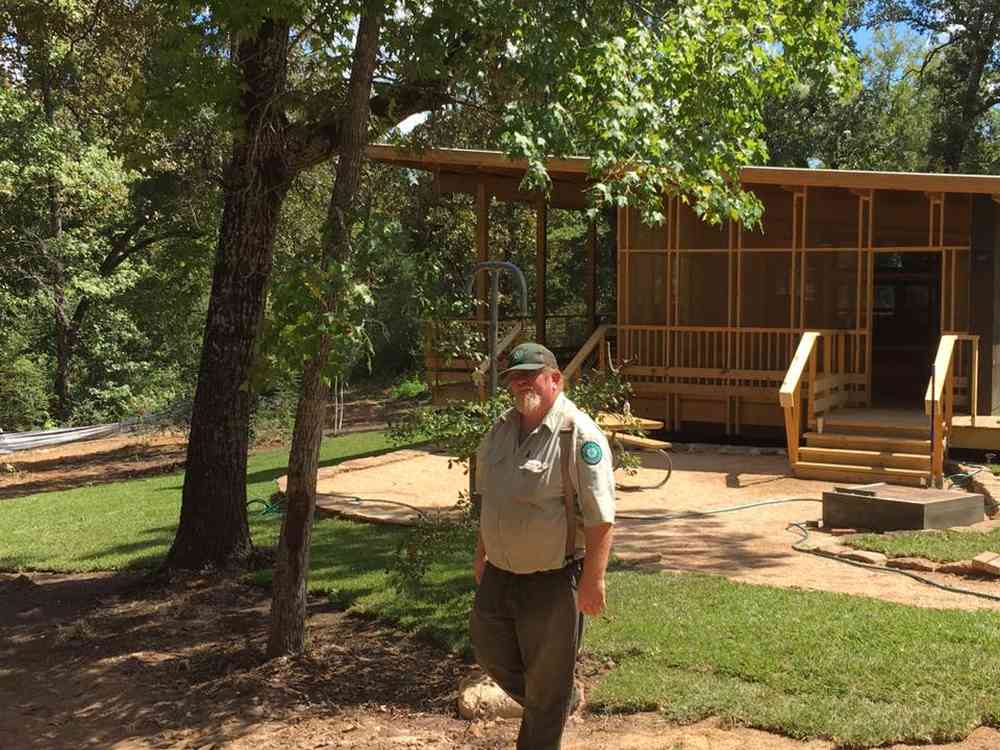 We collect an 8 percent tax on cabin rentals. A $100 refundable security deposit is due at check-in. Cabins are oriented to maximize the view, privacy and energy efficiency. They are within walking distance of the main parking lot (100 yards), restrooms and an outdoor shower. Cabins do not have bathrooms. No pets are allowed in or around the cabins. Up to eight people (five inside and three outside) can stay at a cabin.
Picnic table
Outdoor grill
Fire ring
Lantern post
Restrooms nearby
No pets
Microwave
Coffee pot
Mini-fridge
Air conditioning
One queen-sized bed
One bunk bed
No blankets or sheets (bring your own)
~900 square feet (28 x 32 feet)
Tent allowed
Large open porch
Screened porch
Outside water spigot
Notes
Information and prices can change. Parks charge a daily entrance fee in addition to any facility fees, unless otherwise stated.
Purchase a Texas State Park Pass to enjoy free entry to more than 80 state parks for you and your guests for one year.
You may bring pets to most state parks, but they cannot enter Texas State Park buildings. Learn about rules for pets at state parks. For park-specific pet restrictions, contact the park.
Call the park or the Customer Service Center (512) 389-8900 for more information.