Cabin (5 Person | South Sulphur Unit)
People per Site: 8
Number of Sites: 4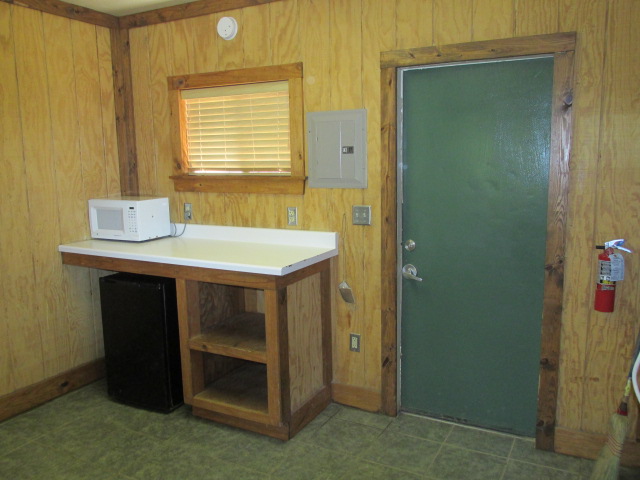 Tax is charged on this facility, and we require a $75 refundable deposit. Eight people total allowed, with a maximum of five inside and three outside in a tent. You must furnish your own bed and bath linens. These cabins do not have bathrooms; restrooms with showers are nearby. RVs are not allowed. Reservations for a Friday or Saturday must include both nights. #14 has a wheelchair accessible pathway from the parking area to the front door of the cabin.
Ceiling fan
Picnic table
Outdoor grill
Fire ring
Water
Electricity
Interior light
Lantern post
No pets
Microwave
Lockable door
A/C & heat
Small refrigerator
One bunk with twin beds
One bunk with full bed on bottom & twin bed on top
Electric outlets inside & outside
Water spigot outside
Restrooms with showers nearby
$60
Nightly
Plus daily
entrance fee
Notes
Information and prices can change. Parks charge a daily entrance fee in addition to any facility fees, unless otherwise stated.
Purchase a Texas State Park Pass to enjoy free entry to more than 80 state parks for you and your guests for one year.
You may bring pets to most state parks, but they cannot enter Texas State Park buildings. Learn about rules for pets at state parks. For park-specific pet restrictions, contact the park.
Call the park or the Customer Service Center (512) 389-8900 for more information.