Primitive Campsites (Walk-in)
People per Site: 8
Number of Sites: 25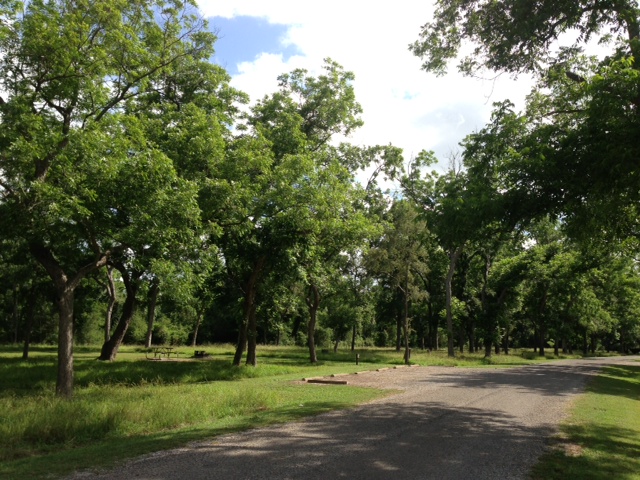 Maximum of three tents per site. RVs and generators are not allowed. 
Fire ring
Water nearby
Lantern post
No electricity
No generators allowed
3 tents max. per site
Checkout by 12 p.m.
These are spacious tent camping sites. Some sites have water spigots. Parking for these sites is located close by but not at the campsite. Restrooms without showers are in the area.  Maximum of two vehicles (any motorized, or towed vehicle, with wheels, regardless of size) per site; after two vehicles are registered to the site, each additional overnight vehicle with be charged a $5 excess vehicle fee per day. There is no electricity at these sites; if you are a tent camper and would like electricity, the screened shelters would be a good option. Check in at 2 p.m. Check out at noon.
$12
Nightly
Plus daily
entrance fee
Notes
Information and prices can change. Parks charge a daily entrance fee in addition to any facility fees, unless otherwise stated.
Purchase a Texas State Park Pass to enjoy free entry to more than 80 state parks for you and your guests for one year.
You may bring pets to most state parks, but they cannot enter Texas State Park buildings. Learn about rules for pets at state parks. For park-specific pet restrictions, contact the park.
Call the park or the Customer Service Center (512) 389-8900 for more information.