Outdoor Annual
Summary of Texas Hunting, Fishing & Boating Regulations
Get the Official Mobile App of Texas
Hunting, Fishing and Boating
No internet connection required after download
Location-based hunting & fishing information
New: Look up your license purchase history

Available Free on iOS and Android
New in Regulations
this Year
New in Hunting
New and expanded antlerless white-tailed deer seasons in certain counties
Legalization of arrow bow and arrow gun methods
Harvest reporting updates and more…
See all that's new in hunting.
New in Fishing
New Alligator gar regulations
Length and bag limit updates for bass at certain waterbodies
Streamlined bag limits for spotted seatrout
Red snapper management update and more...
See all that's new in fishing.
Paying it Forward: What Your Support Means in Texas
A Note From Executive Director Carter Smith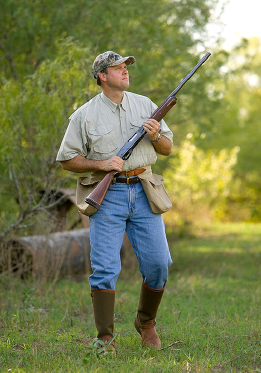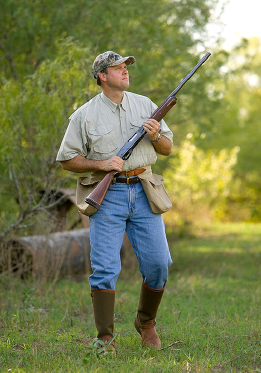 There are many reasons to be hopeful about hunting and fishing in Texas. One big reason is you. We cannot say THANK YOU enough to hunters, anglers and boaters for their many decades of support. We're seeing a strong return on that investment, even with today's conservation challenges.
For example, eastern wild turkeys have come back from a low of just 100 birds statewide in the 1940s to a healthy population that supports turkey hunting in 13 counties. We're continuing with a "super stocking" approach to restore turkey in many more counties—efforts funded by licensed hunters.
On the coast, once abundant southern flounder are down by half since the 1980s. State fish hatcheries are now stocking more than 378,000 juvenile flounder in our bays every year, and two new facilities are being built to produce flounder year around.
In the Hill Country, biologists have worked for decades to save the Guadalupe bass from near extinction and, in the process, created a new river watershed approach to habitat management.
These breakthroughs are among many made possible with dollars from licensed anglers and registered boaters. Once again, thank you again for caring about our wild things and wild places. They need your support now more than ever!
Carter Smith
Executive Director,
Texas Parks and Wildlife Department
License Information
About Outdoor Annual
The Texas Parks and Wildlife Outdoor Annual includes regulations for recreational freshwater and saltwater fishing and hunting in Texas. While Texas Parks and Wildlife Department (TPWD) strives to provide accurate information in the Outdoor Annual, hunting and fishing regulations may change due to legislative or Texas Parks and Wildlife Commission actions. The Outdoor Annual Mobile App may automatically update to reflect published changes upon establishment of a data connection, but users should independently check the associated statutes and regulations to verify their accuracy. For commercial fishing regulations, see the "Commercial Fishing Guide". For more detailed information on game and fish regulations, contact the Texas Parks and Wildlife Law Enforcement offices, or the Texas Parks and Wildlife Department at 800-792-1112 or 512-389-4800 (Mon–Fri 8AM – 5PM).
TPWD receives funds from the USFWS. TPWD prohibits discrimination on the basis of race, color, religion, national origin, disability, age, and gender, pursuant to state and federal law. To request an accommodation or obtain information in an alternative format, please contact TPWD on a Text Telephone (TTY) at 512-389-8915 or by Relay Texas at 7-1-1 or 800-735-2989 or by email at accessibility@tpwd.texas.gov. If you believe you have been discriminated against by TPWD, please contact TPWD, 4200 Smith School Road, Austin, TX 78744, or the U.S. Fish and Wildlife Service, Office for Diversity and Workforce Management, 5275 Leesburg Pike, Falls Church, VA 22041.