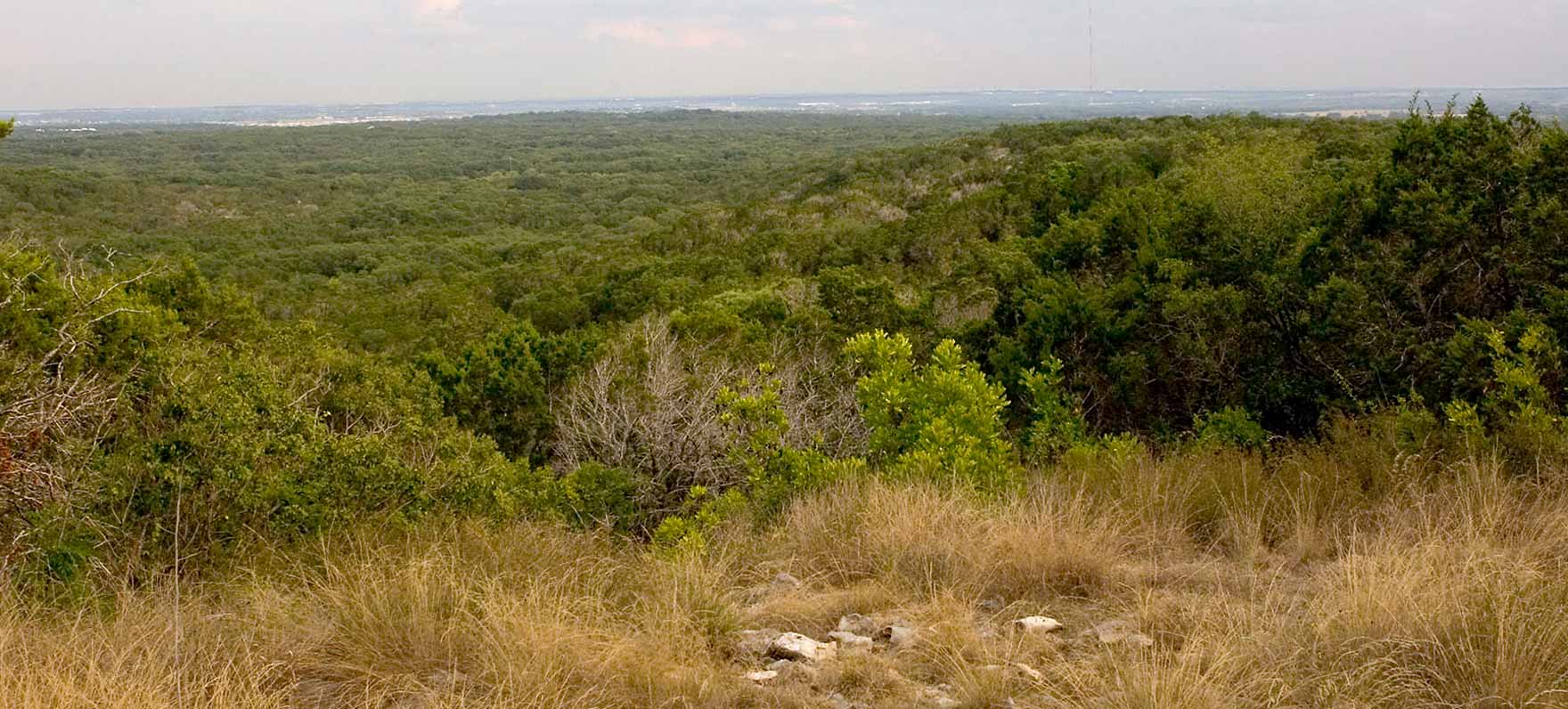 Things to Do
Government Canyon State Natural Area has more than 40 miles of hiking and biking trails that range from remote rugged canyon lands to gently rolling grasslands. Natural Area visitors may enjoy a variety of outdoor activities including, picnicking, hiking, biking, trail running, geocaching, regularly scheduled guided hikes, and ranger programs. Some of the monthly hikes/programs include: Hike the Canyon, Explore the Canyon, and Family Fun. For those looking for a place to go bird watching, Government Canyon is a good place to find the elusive and endangered golden-cheeked warbler. Take a virtual tour with our Interactive Trails Map.
Trails may be closed due to poor conditions or weather. Check our Twitter or Facebook for the latest trail reports, or contact the park. 
The Natural Area normally allows overnight camping on Fridays and Saturdays only; additional camping nights are available on many holidays. There are regular walk-in (50-60 yards) campsites, and two group walk-in campsites that allow up to 16 persons per site.
The Natural Area is home to the only known dinosaur footprints on public land in Bexar County. The 110-million-year-old tracks are believed to have been left by Acrocanthosaurus and Sauroposeidon dinosaurs. Read about the collaboration between Texas Parks & Wildlife and the Witte Museum to showcase these tracks in our news release, Unique Collaboration Reveals Dinosaurs Once Roamed San Antonio. 
Government Canyon State Natural Area is a highly sensitive ecosystem that needs your help to remain pristine. To reduce the human impact on the natural area, please follow the Leave No Trace principles of outdoor ethics. Government Canyon State Natural Area is an official Leave No Trace partner.
Go to the Government Canyon FAQ page for answers to commonly asked questions.  
Ranger Programs
The park offers a variety of educational opportunities. Check the calendar for upcoming events or contact the park for special tours.
Volunteers are welcome at Government Canyon State Natural Area. There are many different volunteer opportunities for interested individuals. Organized volunteer groups include Friends of Government Canyon and Trail Patrol, but other opportunities are also available. Government Canyon also seeks park hosts to stay for an extended period in exchange for volunteer duties. Please contact Government Canyon directly for more information on volunteering. More information on volunteer opportunities at all State Parks.
Area Attractions
Nearby attractions include Casa Navarro State Historic Site, Landmark Inn State Historic Site, Hill Country State Natural Area, The Alamo, San Antonio Missions National Historical Park (four Spanish frontier missions operated by the National Park Service), Sea World and Fiesta Texas.