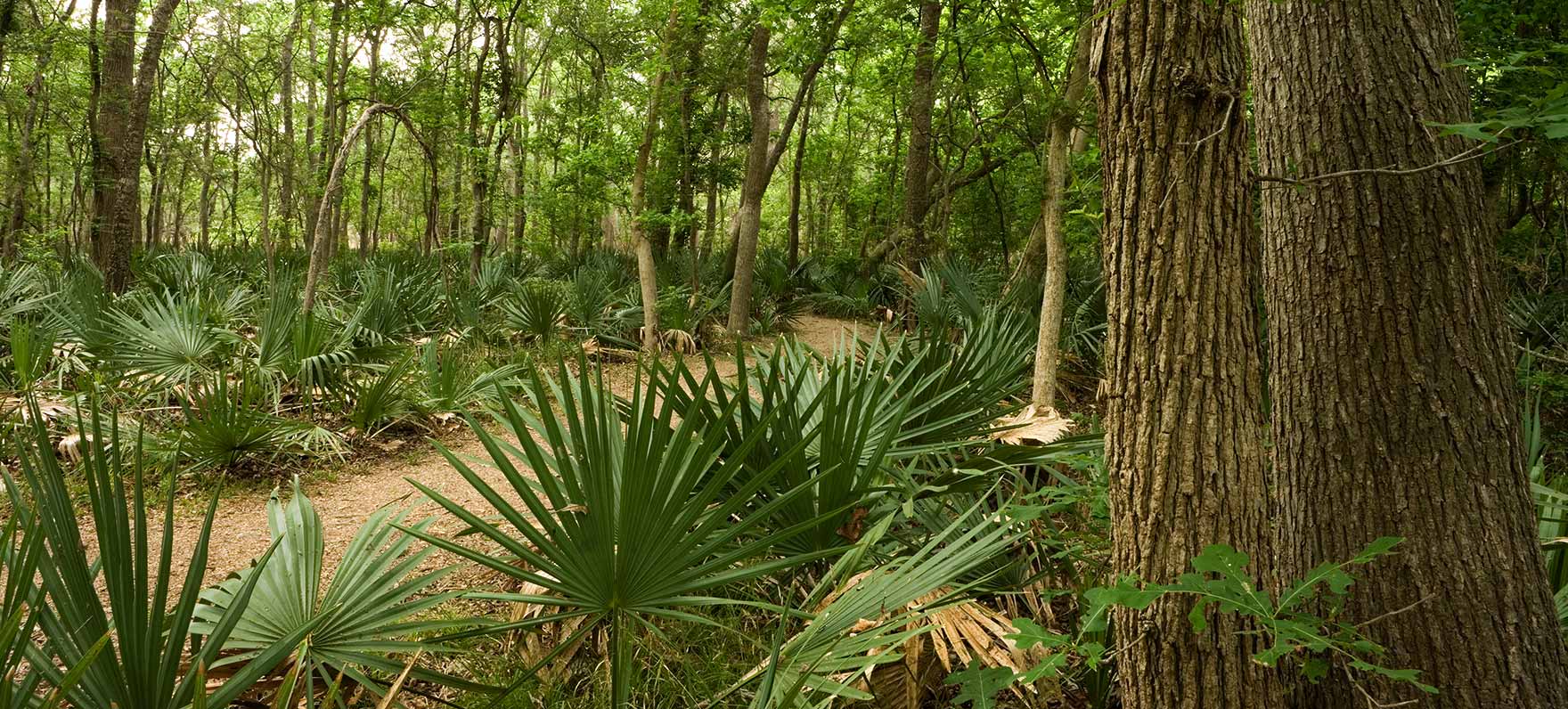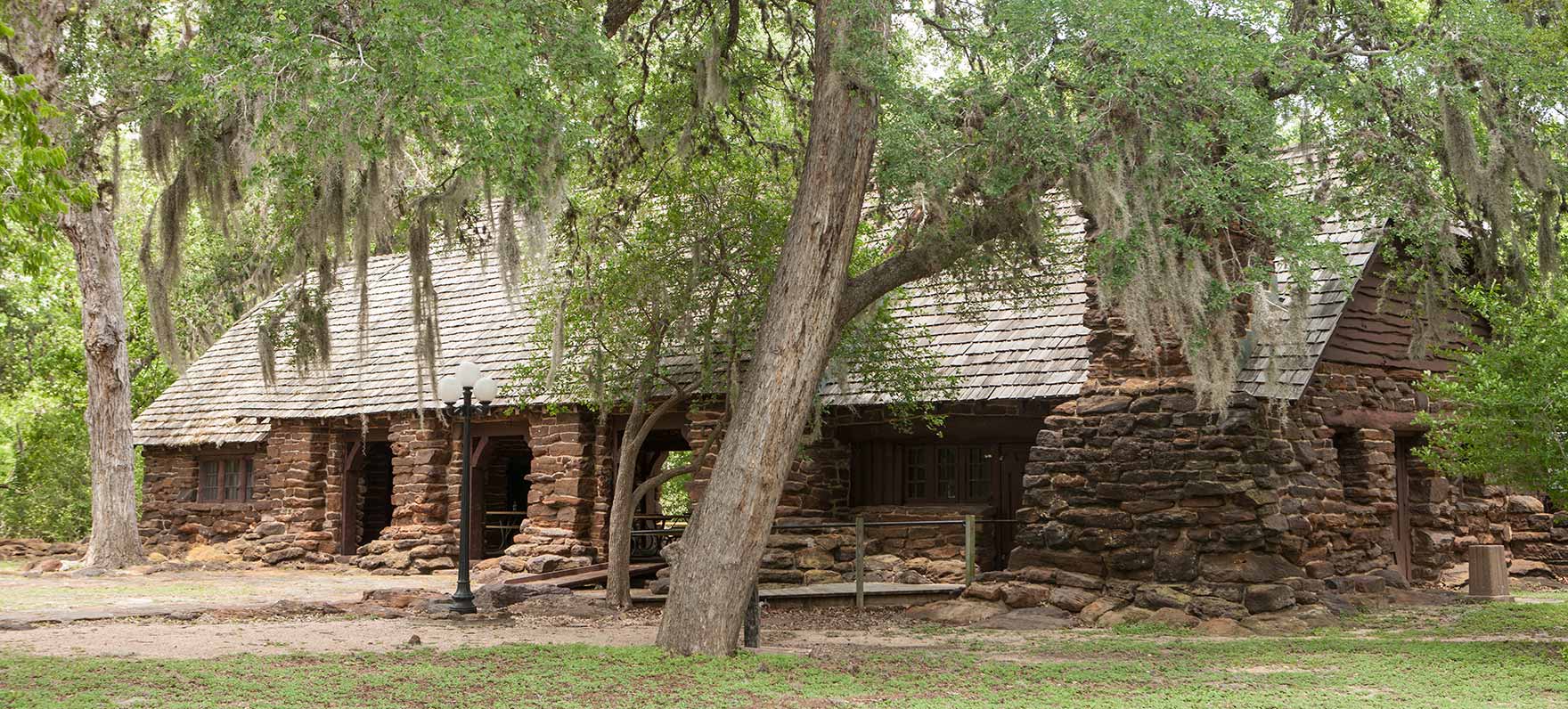 Things to Do
Activities include camping, picnicking, hiking, fishing, birding, nature study, pedal boat and canoe rentals, swimming, tubing and canoeing.
In addition to campsites for groups. tents, and RVs, the park also has a cabin with air-conditioning, and a beautiful Group Pavilion with an attached kitchen, built by the Civilian Conservation Corps.
Canoeing
The San Marcos River runs through the park. Boaters can put in at Luling City Park and travel 14 miles to Palmetto, portaging around one dam along the way. Put-in and take-out points are limited, as the river is mostly bordered by private land. There are no rapids, but almost always a steady current. Check river conditions at the park. For this trip, bring your own canoe and prearrange your shuttles.


Safety Notice: Ottine Dam, located near Palmetto State Park (upstream), failed in 2008. Because of the dam failure, the river has narrowed significantly and a large "strainer" has formed that sucks water underneath the top of the dam and would trap people underwater with other debris. The situation is very dangerous. There is currently no good place to portage around the dam so we recommend that people should not paddle the stretch of river from Luling to Palmetto SP, until this situation has been rectified. Please contact the park for more details. TPWD photos taken on 10/06/08 by Todd Imboden.
Equipment Rentals
The park rents: four-person pedal boats, three-person canoes, fishing boats and inner tubes; life jackets and oars are provided. Boats are to be used in the four-acre oxbow lake. The park also has a limited supply of fishing equipment to loan.
Ranger Programs
Palmetto's Wild Outdoor Adventure and Ecology Program for 8 to 12-year-old children is offered the first two weeks of June. Children participate in hands-on activities throughout the park with an experienced and certified science teacher. Activities that promote awareness and appreciation of the environment and explore options for responsible human actions are featured. This exciting day program provides children with rewarding summer experiences that are educational and fun! The program affords families an excellent opportunity to camp together for a week, allowing parents to have time to themselves during the day while their children are engaged in the program's activities. Enrollment, available for one or two weeks (Monday through Thursday), is limited. Call the park for information and special package rates that include camping and program enrollment.
Get more information on the Civilian Conservation Corps, which helped develop this park and numerous others over 70 years ago, by visiting our CCC page that includes the interactive online exhibits and education resource, "The Look of Nature: Designing Texas State Parks During the Great Depression" and "A New Deal for Texas Parks.
Area Attractions
Nearby attractions include Pioneer Village Living History Center (1800s reenactments); the Gonzales Memorial Museum (Gonzales); the Central Texas Oil Patch Museum (Luling); Lockhart State Park; Sebastopol State Historic Site; the site of the Elks' Hospital; the city of Gonzales, the "Cradle of Texas History," where the first shots were fired for Texas Independence; the  city of Luling, renowned for watermelons, barbecue and colorfully decorated pump jacks; New Braunfels, with Landa Park and the Guadalupe River; Luling's "Watermelon Thump" (third weekend in June); and Gonzales' "Come and Take It" Celebration (first weekend of October).