Visiting TFFC
Special Events - Fly Fish Texas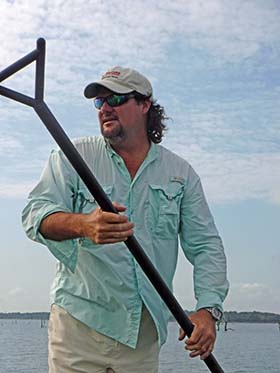 Jeff McKinzie
Presentation: Fly-fishing for Carp: Making a Difficult Fish Not So Difficult
Conservation Center Room B, 11:00 a.m.
Jeff "Captain Mac" McKinzie is a native Texan and has been fly-fishing for 35 years. He has targeted carp with a fly rod for 24 years and holds two former water body records for the species. Capt. Mac has chased both freshwater and saltwater fish with a fly all over the United States, Mexico, The Bahamas and Belize. He loves outdoor/wildlife photography and has recently branched out into video and editing, combining the three to create some interesting fly fishing videos. You may view his work on Vimeo, search Capt.Mac.