Be Safe on the Water!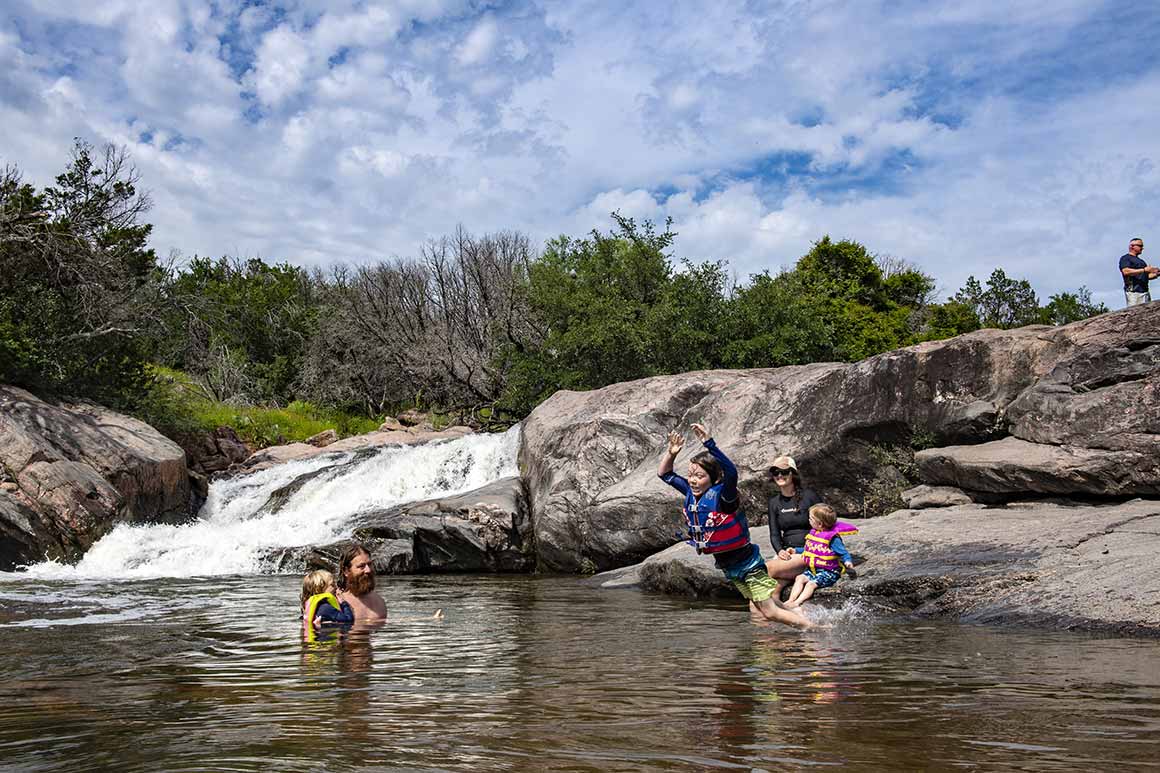 Summer in Texas means fun in and on the water. We want everyone to come home safely from summer adventures.
Whether swimming or boating, always:
Wear a life jacket.
Watch children closely.
Know how to swim.
Avoid alcohol.
Find parks where you can swim, then read through our water safety tips before you get wet!
Hike Pick: Scenic Overlook Trail
Bask in the spring sun on the Scenic Overlook Trail at South Llano River State Park. You'll wind your way up to a view of the river valley on this 1.8-mile roundtrip hike.
From the trailhead at the walk-in camping area parking lot, the trail snakes its way through an Ashe juniper thicket before gaining elevation. What the trail lacks in shade (don't forget your sunscreen!), it makes up for in views. Keep an eye out for late spring yucca blooms or colorful whiptail lizards darting across the trail.
When you reach the overlook, take in the view of the South Llano River. As you hike back down, plan your next fishing, swimming or tubing adventure on this pristine stretch of water or your next hike in the park.
TPW Magazine: State Park News
For many people, gazing into the night sky sparks a special kind of appreciation and awe. Copper Breaks State Park in North Texas provides a perfect place to see the stars, away from the bright lights of the city.
The park offers stargazers plenty of wide-open spaces and dark skies, with clear views of constellations, planets, nebulae, galaxies and other celestial wonders. It is an International Dark Sky Park, with a Bortle Scale rating of 2 (the scale ranges from Class 1, the darkest skies available, through Class 9, city skies).
"The stars steal the show," says park ranger Stewart Lefevre. "They're so vibrant out here. On a new-moon night, they are truly spectacular."
Watch Live from Outside | Marvel at the Moon at Copper Breaks State Park
Thanks to Toyota for providing support for the mobile version of the Texas State Parks website.