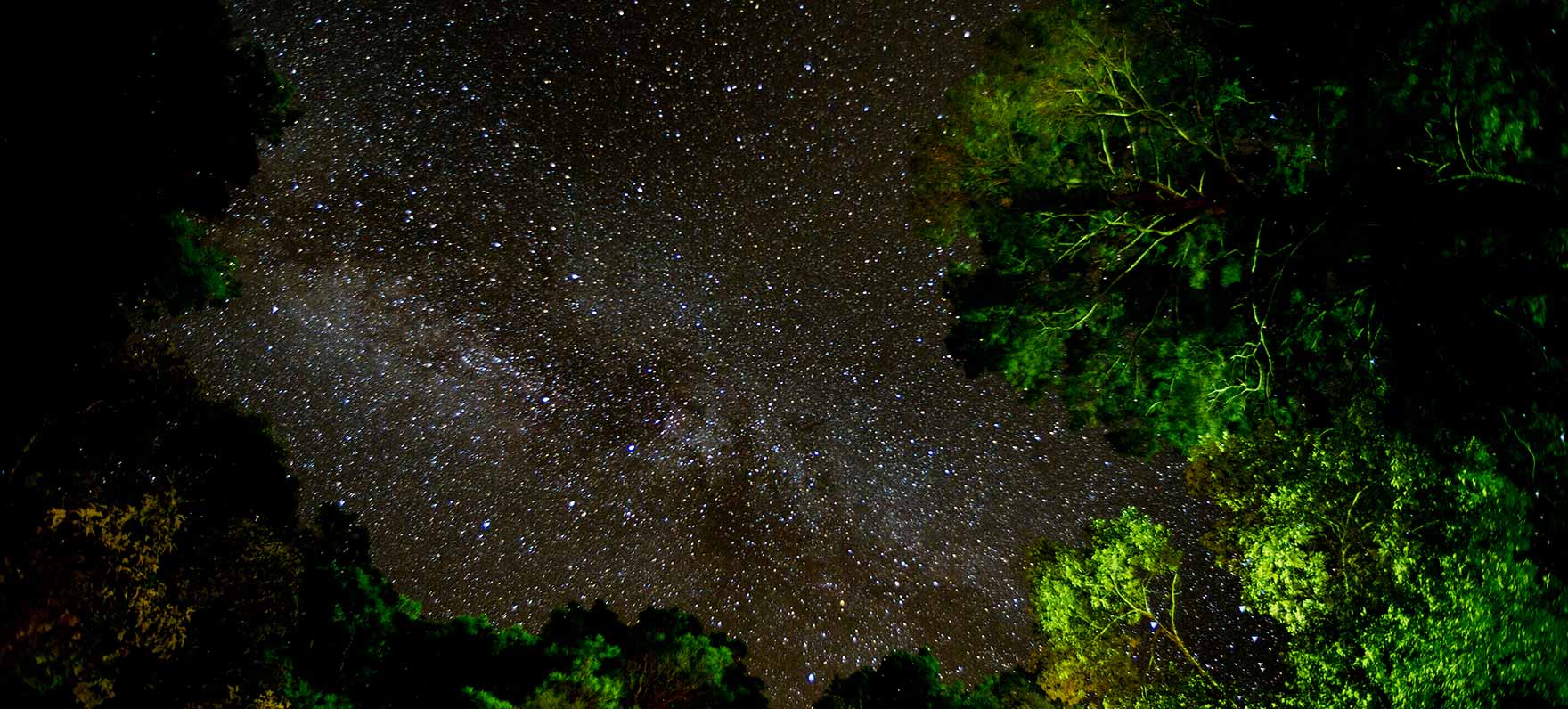 Deep in the heart of the East Texas Pineywoods!
Located on the northern edge of the Big Thicket, and at the forks of the Angelina and Neches rivers, lies an extraordinary ecosystem with extreme biodiversity. Martin Dies, Jr. State Park is comprised of approximately 730 acres and three state park units:  the Cherokee Unit in Tyler County and the Henhouse Ridge and Walnut Ridge Units in Jasper County. The park is situated alongside the 10,687-acre B.A. Steinhagen Reservoir and offers many campsites adjacent to the lake or one of several sloughs that meander through the park. The northern half of the lake and surrounding lands near the forks of the two rivers make up the Angelina-Neches/Dam B Wildlife Management Area (WMA). Between the WMA, the lake, the rivers and the state park, there are endless opportunities to explore this one-of-a-kind East Texas treasure.
Things to Do
If you're looking to experience the forest country of East Texas, Martin Dies, Jr. State Park is the place. The park offers a wide variety of camping and recreational opportunities. Activities include camping, hiking and biking, fishing, boating, paddling, stargazing, swimming, wildlife viewing and birding, nature study and just plain ole relaxing. 
Paddling
Martin Dies Jr. State Park is one of the best paddling destinations in Texas. The scenic sloughs that meander through the park, the lake, and the Angelina and Neches rivers provide great places to kayak and canoe. Whether you are a beginner or an expert paddler looking for an extreme backcountry experience, you'll find adventure.
Rent canoes and kayaks at park headquarters (see below) or bring your own.
Guided trips: For the paddler who isn't quite ready to go it alone, we offer guided paddling trips throughout the year. Check the park's calendar of events to find the next trip.  The park's interpretive specialist and trained volunteers lead these trips.  You will explore the rivers, sloughs, creeks and lake, and will take away a new perspective on this diverse ecosystem. Space for these trips is limited and reservations are required. To get more details and sign up, call park headquarters.
Camping
There are over 200 campsites to choose from with a variety of different options, including mini-cabins, screened shelters, waterfront, 50 amp and 30 amp. Pets are not allowed in the cabin/shelter loops.
Stargazing
The stars at night, are big and bright, in the heart of deep East Texas. Our distance from big cities makes for some great night skies on clear nights. Come see it for yourself. Check our Calendar of Events for scheduled Star Party programs.
Boating
The park has seven ramps to launch your boat, canoe or kayak. Many visitors camping overnight bring their boats and trailer with them to their campsites. Visit our Water Safety page before you come.
Fishing
The park offers several small lighted fishing piers and many of the campsites offer bankside fishing. Catfish, bass, perch and crappie are the common catch. Remember, you don't need a fishing license to fish from the shore in a Texas state park with a daily entry permit.
Hunters
During hunting season, the state park is a great place to set up camp. The North and South Cherokee Unit boat ramps as well as the Tidelands boat ramp are available for duck hunters looking to get out on the water early. These three boat ramps are separate from our camping areas and are available by paying entry fees only. Deer, hog and squirrel hunting are also popular in the 12,636-acre WMA.
Swimming
Swimming is available in the lake at the designated swim area at the Henhouse Ridge Unit. Swimming is permitted from sunrise to sunset. Read our Swimming Safety Tips before you get in the water.  
Hiking/Biking
The park features approximately eight scenic miles of hiking and biking trails that meander through the forest. Take a virtual tour with our Interactive Trails Map.
Wildlife Viewing and Birding
The extreme biodiversity of the park and the surrounding area makes for an abundant amount of wildlife. The footbridge on the Walnut Ridge Unit is a popular location for spotting wildlife – birds, mammals and reptiles.
Exercise and Fitness
State parks make great venues to improve or maintain your health and level of fitness. Our winding park roads and wooded trails offer many miles for running and biking.
Nature Study
The park offers and incredible mixed pine/hardwood forest for studying the wide variety of trees, plants, birds, mammals, reptiles and all kinds of insects.
Equipment Rentals
Rent equipment at park headquarters. You must be 18 years old to rent equipment.
Canoes and Kayaks: If you're looking for an adventure on the water, we rent canoes and kayaks.  Rentals come with life jackets and paddles, and are available from 8:30 a.m. and 4:30 p.m. daily.   
We rent canoes and kayaks on a first-come, first-served basis. Reservations are not available.
Canoes and kayaks are not to be used after dark.
Canoes can hold up to of four people, with a maximum weight capacity of 650 pounds.
Kayaks can hold one person, with a maximum weight capacity of 300 pounds.
During the park's busy seasons, rental times may be restricted to six hours to allow more guests a chance to paddle.
You may not transport canoes or kayaks in your vehicles.
Please note: For your safety and to protect our equipment, we will not rent canoes and kayaks if hazardous conditions exist. This could include winds of 10 mph or above, dense fog and/or storms in the area. 
Bicycles:  Rent single speed cruiser bicycles from 8:30 a.m. to 3:30 p.m. daily.  You must return bicycles to headquarters before 4:30 p.m.  Bicycles rented from the park are for use on paved surfaces only (not on park trails). 
Volleyballs:  Check out one of the park's volleyballs during business hours. These are free and are for use at the park's volleyball courts.
Ranger Programs
The Nature Center offers several hands-on activities for children and adults. Programs are offered on weekends on topics such as nature hikes, animals, plants and trees of the forest, Arts in the Parks activities, paddling tours, star parties, campfire programs, geocaching, night hikes, and natural and cultural history programs.
Teachers: This is a Texas Aquatic Science Certified Field Site.
Area Attractions 
If traveling to the park from the west, be sure to stop in Woodville (the Dogwood Capital) for fuel, groceries, sporting goods, etc. For those traveling from the east, be sure to stop in Jasper (the Jewel of the Forest) for the same conveniences. Both towns have grocery stores, plenty of restaurants to choose from and numerous other businesses.
Did we mention that this is forest country? The nearby Angelina National Forest to the north and the Big Thicket National Preserve to the south offer scenic drives or hikes through some of the most beautiful forest land in Texas. The Alabama-Coushatta Indian Reservation is located 30 miles west of the park on U.S. Highway 190. Other state parks and TPWD lands in the area include the Angelina-Neches/Dam B WMA, Lake Livingston State Park, Mission Tejas State Park, and Village Creek State Park. Other lakes in the area include Sam Rayburn Reservoir and Toledo Bend Reservoir.